WHAT IS A TRADE SHOW MODEL?
A trade show model is a person, usually a female, that is hired to represent your company at a trade show.
Trade show models serve two purposes;
Engage your customers and increase leads.
Perform event specific tasks.
Experienced trade show models draw attention with outgoing and confident personalities. They know how to maximize verbal cues like making eye contact, smiling, and proper body language, such as never turning your back on the exhibit floor and keeping good posture no matter how tired one is.
Trade show booth staff appeal to the attendees of your event, bringing more visitors to your booth. Staffing a model increases interest in the product or service due to a model's good looks, ability to socialize with individuals, and enchanting character.
WHY SHOULD YOU HIRE TRADE SHOW MODELS?
Trade Show Models Attract Attention
Trade show models are used by organizations of all sizes to increase sales and manage leads at corporate events. Although they are typically sought after for their beauty, professional trade show models are very intelligent and often have college degrees.
Our Product Demonstrators will showcase your products and demonstrate the benefits and value of your products.
Trade Show Models Engage Prospects
Professional trade show models interact with scores of attendees and help qualify or generate leads for your sales team.
Our event staff may also be used for neccessary support tasks such as handing out sales materials and scaning badges so your staff can stay focused on interacting with prospective buyers.
Expertise That Makes A Difference
TSM Agency trade show models are skilled at learning information about your product or services and articulating it to your booth visitors.
Our trade show models have years of sales experience and are so good that many visitors think they are employed by the company they are representing.
Our account executives and management team are some of the most experienced in the industry. This means your projects run as smoothly as possible.
Any company or organization that exhibits with a trade show booth at a conference or expo needs trade show models and booth models.
The top 5 reasons you should hire a trade show model
• Additional staff – an extra set of hands never hurt
• Save money – don't pay for airfare, hotel, and other related expenses
• Experience – someone who knows what they are doing
• Product demonstration – demonstrate your product while you talk to potential customers
• Increase brand exposure – appeal to your demographic
Modeling has become a great profession, more so in the advertising and promotion industry. Tradeshow models help to engage customers and enable more potential customer engagement during the day of your event. Exhibitors that hire staff generates more leads than those who don't. The desire to have a better competitive advantage over your competitors is every person's goal. Therefore you ought to invest wisely in this, so you be the leader as others follow. Choosing and hiring a trade show model agency is essential and a great boost to your work. Tips to hire trade show models
If you want the best, you may need to pay accordingly. Just like any field in business, the more experienced a person is at their job, the more money they typically can command. Low paying gigs will provide inexperienced models and staff that is less likely to show up for the job in the first place. Don't take the chance and avoid the lowest bid.
Hiring a trade show model is easy. Just contact an established model staffing agency like the TSM Agency.
What information do I need to provide to receive a quote?
• Trade show name – this helps the agency to know
• City – where will the local models be staffed
• Venue – where is your trade show being held
• Dates – what are the exact dates you need models
• Hours – what are the hours will your models be working
• Responsibilities – what do you expect from your model
• Attire – what do you need your model to wear or will you be providing an outfit
What we need for the day of the show
• Contact – we need to know the onsite contact person
• Booth number – this is often overlooked
• Confirmation – Confirm all information you provided
What the agency handles
• Finding your models
• Contracts
• Payments
• Training
• Communication
• Great customer service
Having this information ready when you email or call the agency can save time and enable your account executive to provide a quote as quickly and accurately as possible.
TYPES OF TRADE SHOW MODELS & TRADE SHOW JOBS
Trade show model terminology can vary. To the casual observer, there may not be any difference between a
trade show model and a greeter. Here are the different types of trade show booth staff and an overview of
what they are.
Trade show models
Any model, male or female, that is not an employee of the company and works a trade show. Trade show models are hired for their brains and personality, as well as looks.
Event staff
A model that is hired to work an event. Typically entails working an entire event versus one exhibitor at an event. Interchangeable with the other terms.
Product demonstrators
Models hired specifically to demonstrate the functionality or benefits of a product. Product demonstrators will showcase your products and explain the advantages and features to individuals and groups.
Greeters and Crowd Gatherers
Attractive and friendly models hired with a focus on welcoming booth visitors or encouraging attendees to visit a booth at the trade show or conference. Greeters and crowd gatherers provide guests with an excellent first impression of your company.
Convention models
A model that is hired to work a conference. Convention model or trade show model are interchangeable. The type of model denotes they type of event they are working.
Booth babes
A slang term for female trade show models. The term booth babe often has negative connotations but is still widely used. These attractive models are used to being in the spotlight and are excellent as interacting with crowds.
Booth models
The term booth model is interchangeable with trade show model but denotes a model that is specifically recruited to work a trade show booth.
Interpreters
Bi-lingual or multi-lingual models are great for Internationalshows or any show where there may be a large percentage of potential customers who speak a languagge besudes English.
Whatever term you decide to refer to your booth model as, be assured that our models for hire are excellent when interacting with crowds, and providing visitors with a positive first impression of your exhibit booth.
Trade show models can do more than just demo products and scan badges. They have experience learning
information about company's products and services and will articulate essential information to booth visitors. They will add value and provide assistance that will positively impact your business.
5 reasons you should hire trade show models
Not every person is a natural born salesman. Even employees who have been with the company for years, and know the products inside and out, may falter when presenting to a prospective client in person. The fast paced environment of trade shows only exacerbates this problem. Trade show booth staffing is the solution.
OUR TRADE SHOW MODELS ARE TRAINED TO:
Acknowledge every single person who walks by your booth
Engage with visitors who stop and express an interest in your company, product, or service
Present the products that best match attendees needs.
Prequalify leads
Disengage with the prospect in an effcient manner and thank them for their time.
Many people don't realize that even though you are contacting a trade show model staffing agency, girls are independent contractors. Just as in any field, someone with five years experience can command a higher rate than someone with no experience. As independent contractors, they set their rates. Not every girl will work for a given rate. The agency typically sets what they feel is a competitive price for the particular job and contacts their database of models.
The cost to hire a trade show model varies and is based on
• Responsibilities – what do you need your trade show model to do? Do you just need a girl to hand out fliers and scan badges, a job virtually anyone can do? Or, do you need a model who is confident with sales and can represent your company and talk professionally about your products or services? The more responsibilities, the higher the rate.
• Experience – How important is your trade show? More experienced models will perform better. They typically can handle every situation and can often provide you with insight or tips. The greater the experience, the higher the rate.
For Our Modelse –
Trade Show Models Salary >
Trade show model rates vary because:
There are different types of models – particular model titles pay more. Trade show models command a higher rate than a promotional model. It may seem like semantics but what we call our models indicates their responsibilities.
The level of responsibility varies – what do you need your trade show models to do? Memorizing information and being able to speak intelligently about your products takes more responsibility than handing out fliers on a street corner.
Supply and demand – the best models work the most jobs. Cities that have more trade shows have a higher demand. Good models are hard to come by and are in smaller supply.
Location – location is important. Larger cities have a higher cost of living, and you are competing with other positions that also pay higher wages. NYC trade show models, Las Vegas trade show models & Los Angeles trade show models are some of the highest paid models in the country.
The number of hours worked – trade show model prices can be more competitive if there are a high volume of hours being worked. A two-hour show cannot be discounted as the model has just lost the ability to work the entire day for only a small amount of work.
Miscellaneous – factors such as individual requests, your brand reputation, the day of the week, and popularity of the show can all influence the rate a trade show girl is willing to work.
A FEW OF OUR GLOWING REVIEWS
Average rating:
14 reviews
Mar 21, 2017
Carolina was well prepared, extremely engaged and speaks several languages. We would absolutely request her again and I would recommend her if asked. Lovely personality! We appreciate you having her available for our trade show.
Feb 14, 2017
We couldn't have asked for a better show 🙂 Shannon was great and a true professional. We couldn't have asked for a better representative. She did exactly what we expected which was to greet prospective clients and once they were intrigued or needed more information my business partner or I would step in to close the deal. Thank you again!
Nov 1, 2016
Your trade show models are beautiful, to say the least. The video shoot turned out awesome! Great job Melissa, everyone on set loved you! On location you were superb, it turns out we will be shooting in San Francisco next, and it being your hometown, I would love to work with you again!
Page 1 of 5:
«
‹
1
2
3
4
5
›
»
NEED A PRICE QUOTE? CONTACT US!
TSM Agency is alway on the lookout for new trade show models to present to our clients. Whether you have years of industry experience or want to give it a try, we recommend you fill out a tradeshow model application today.
TRADE SHOW MODELS – TSM AGENCY
TRADE SHOW INDUSTRY BY THE NUMBERS
It 's hard to arrive at concrete answers to questions regarding the largest trades shows and the number of attendees, as they are dependent on how you define a trade show. PricewaterhouseCoopers LLP 1 performed a study when approached by the Convention Industry Council 2. These types of events were classified as meetings, and the economic significance to the U.S. economy studied.
Trade Show Impact
1.8 million meetings took place in the U.S. during 2009 3
205 million participants 3
$263 billion in direct spending 3
$907 billion in total industry output 3
Number of events by type 3
273,000 Conventions and Conferences
10,900 Trade Shows
1,298,300 Corporate/Business meetings
Attendance by type 3
60,960,000 Conventions and Conferences
26,768,000 Trade zShows
113,337,000 Corporate/Business meetings
Top 10 Trade Shows By Attendance
New York International Auto Show
Washington Auto Show
North American International Auto Show (NAIAS)
Airventure Oshkosh
Dallas Auto Show
National Farm Machinery Show
Philadelphia International Auto Show
Automotive Aftermarket Products Expo (AAPEX)
International Consumer Electronics Show (CES)
Miami International Boat Show
Top 10 Trade Shows By the Number of Exhibitors
MAGIC Market week
Process Expo (FPSA)
International Consumer Electronics Show (CES)
NY NOW – New York International Gift Fair
ASD Las Vegas
National Hardware Show
Oshore Technology Conference (OTC)
Atlanta International Gift & Home Furnishings Market
JCK Las Vegas
Conexpo/Conagg
Top Trade Show Cities
Orlando
Chicago
New York City
Atlanta
Anaheim
New Orleans and San Francisco
Dallas
Louisville
TRADE SHOW TIP: TREAT YOUR MODELS WELL
You have booked the best model to represent your company at the big trade show and are ready to sell. You are counting on your trade show model, a model who has most likely never met you before, to do her part, but did you know you are partially responsible for her success?
We understand you may be stressed and have a million things on your mind. How you treat your trade show models can set the tone for the entire show and how well she performs.
How to get the most out of your trade show models
Work hard – Actions are stronger than words, and your sta will pick up on this and follow your example. Set your performance culture, even if it is for only one day.
Respect your trade show model – who doesn't work better when treated this way? Don't treat your temporary help any worse than you treat your full-time employees. If you do, they will pick up on this, and it won't be appreciated.
Don't make your problems her problems – we understand issues can happen during a trade show. Maybe something got lost in shipping or the team forget to send something important. Don't take your stress out or blame your model.
Show you care – Small gestures go a long way. Oer to get food or drink for your trade show model when you are doing so for yourself. Ask her how her feet are holding up.
Following these few common sense tips can help you get the most out of your trade show model. Keep her positive and portraying the best persona of your company possible. Isn't this why you hired a trade show model in the first place?
WORK WITH US
We'll do everything we can to make your important trade show a success! One of our experienced account executives will review your requirements, provide a free no-obligation quote, and provide a professional model.
GET A QUOTE!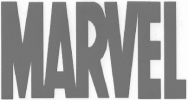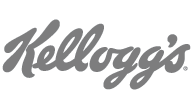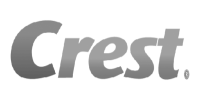 Top 12 Trade Show Model Cities