Convention Models and Convention Staff
Draw Crowds to Your Booth with convention models
Our convention models draw attendees to your booth with their charming personalities and good looks. With every new visitor you increase your change to acquire quality leads.
By drawing in potential customers, they are able to increase foot traffic to your booth.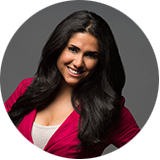 Convention Models Engage More Prospects
Convention models are used for tasks like handing out fliers, scanning badges, tracking visitor information, and creating a buzz.
Crowd gatherers are a great way to maximize your marketing efforts at a convention by drawing attention to a product demonstration or presentation. Promo models increase your product and brand awareness, enhance your professional image, and work with your employees to ensure the success of your event.
The Perfect Convention Model for Your Next Event
Convention models are hired to interact with customers and inform them about your company's products or services.
It's important to understand the nature of the event and the model's responsibilities in order to hire the perfect convention model.
Our attractive and professional booth assistants have sales experience and are capable of articulating important talking points to promote your product or service. Our brand ambassadors endorse your brand through giveaways and fun interactions. Executive assistants are professional and experienced models who are familiar with terminology of your industry and able to express the features and benefits of your products intelligently.
Janis (#5973) was truly a valuable addition to our efforts at the show. We were told we had one of the highest visitor totals at the show. Janis was definitely instrumental in that. She is attractive, outgoing and very professional.
– Jim S.
Crowd Gatherers
Experience higher ROIs than ever before with these outgoing and attractive models! Use crowd gatherers to draw attendees to your booth, or to pre-qualify candidates for your sales team.
Crowd Gatherers»
Brand Ambassadors
Brand ambassadors act as the face of your company, products, or services. Their job description entails endorsing and promoting your brand to the best of their abilities. Brand ambassadors appeal to your demographic and are able to influence them to interact with your company.
Brand Ambassadors »
Executive Assistants
These beautiful and intelligent models are trained to fit seamlessly into your staff. These models typically have degrees and are able to perform support roles as well as secretarial functions.
Executive Assistants »