A spokesmodel is a person that is hired to represent your organization in advertising or marketing campaigns. They can be celebrities, musicians, athletes, or models. In order succeed at this type of modeling, one must be attractive, confident, and articulate.
Spokesmodels serve two purposes;
Attract attention
Speak for you and engage patrons
Experienced spokes models serve you and speak on your behalf in media campaigns or person at promotional events. They learn about your products or services and can articulate their benefits and value proposition to consumers. This type of staff is equally comfortable behind the camera as in person.
WHY SHOULD YOU HIRE SPOKESMODELS?
They attract attention
Hiring a spokes model is a proven tactic to improve sales and leads. Whether your talent represents you in media or in-person promotional events, they are sure to draw attention. It is important for your representative not only to be attractive but to be able to speak articulately about your.
They interact with customers
Your new team members will be able to speak intelligently about your offerings and will have customers thinking they are employees of your business. Staffing is perfect for when you require an attractive representative that will help increase sales.
Expertise That Makes A Difference
TSM Agency spokesmodels are skilled at learning information about your offerings and articulating it to your customers.
Our spokesmodels have years of promotional sales experience and are so good that your potential customers may think they are full-time employees.
Our account executives and management team are some of the most experienced in the industry. Our experience means your projects run as smoothly as possible.
Any organization that a) exhibits with a trade show booth at a conference or expo or b)wants a person to represent them in marketing campaigns should employ spokesmodels.
The top 5 reasons you should hire a spokesmodel
• Brand recognition – You want a recognizable face
• Additional staff – you wish to engage a large number of consumers
• Save money – don't pay for airfare, hotel, and other related expenses
• Experience – someone who knows what they are doing
• Engagement – you require someone who can articulate your messsage
Spokesmodels are hired because a company would like a face and personality associated with their brand. For in-person events, they appeal to the attendees of your promo event, bringing more visitors to your booth. Spokesmodels will increase interest in your product or service due to a girl's good looks, ability to interact with customers and their charismatic personality.
Spokesmodels are male or female models that know or can learn enough about a company to be able to speak positively on its behalf. Hiring this type of staff can increase your advertising reach and interest in your product. Our talent can actively engage your potential customers by attracting attention, handing out samples and literature, or answering questions.
If you want the best, you may have to pay accordingly. Just like any field in business, the more experienced a person is at their job, the more money they typically command.
Hiring a spokes model is easy. Just contact an established model staffing agency like the TSM Agency.
What information do I need to provide to receive a quote?
• Event name – this helps the agency
• City – where will the local models be staffed
• Venue – where is your event being held up
• Dates – what are the exact dates you need models
• Hours – how many hours will your model be working each day
• Responsibilities – what do you expect from your model
• Attire – what do you need your model to wear or will you be providing an outfit?
What we need for the day of the show
• Contact – we need to know the onsite contact person
• Booth number – this is often overlooked
• Confirmation – Confirm all information you provided
What the agency handles
• Finding your models
• Contracts
• Payments
• Training
• Communication
• Great customer service
Having this information ready when you email or call the agency can save time and enable your account executive to provide a quote as quickly and accurately as possible.
Spokesmodel terminology can vary. To the casual observer, there may not be any difference between any staff you hire. Here are the different types of modeling positions that can be considered and an overview of what they are.
Spokesmodels
Spokesmodels are sometimes a more targeted form of ambassador. Sometimes a business will hire a famous person to be the face of their organization. Spokesmodel is also another term for trade show model or promotional model.
Product demonstrators
Models hired specifically to demonstrate the functionality or benefits of a product. Product demonstrators will showcase your merchandise and explain the advantages and features to individuals and groups.
Trade show models
Any model, male or female, that is not an employee of your organization and works a trade show. Trade show models are hired for their brains and personality, as well as looks.
Convention models
A model that is hired to work a conference. Convention model or trade show model are interchangeable. The type of model denotes they type of event they are working.
Brand ambassadors
Brand ambassadors become a personal representation of your brand and interact with customers in the real world. They must be trained and able to articulate your core messaging and are often hired for multiple campaigns
Booth models
The term booth model is interchangeable with trade show model but denotes a model that is specifically recruited to work a trade show booth.

Auto show and car show girls
Auto show models and car show girls are ambassadors who represent auto manufacturers or companies who make things for automobiles and participate in car shows. They know vehicles and look good talking about them!
Whatever term you decide to refer to your spokesmodel as, be assured that our models for hire are excellent when interacting with crowds, and providing visitors with a positive first impression.
Our agents can do more than just demo your wares and scan badges. They have experience learning information about you and will articulate essential information to customers. They will add value and provide assistance that will positively impact your business.
5 Reasons you should hire spokesmodels
Not every person is a natural born salesman. Even employees who have been with you for years, and know the products inside and out, may falter when presenting to a prospective client in person. The fast paced environment of trade shows and promotional events only exacerbates this problem.
OUR TALENTED AGENTS ARE TRAINED TO:
Acknowledge every single person who walks by your booth
Engage with the visitors who stop and express an interest in your product or services.
Present your products that best match the client's requirements.
Prequalify leads and make a lasting impression.
Disengage with the prospect and thank them for their time.
Many people don't realize that even though you are contacting a staffing agency, girls are independent contractors. Just as in any field, someone with five years experience can command a higher rate than someone with no experience. As independent contractors, they set their rates. Not every girl will work for a given rate. The agency typically sets what they feel is a competitive price for the particular job and contacts their database of models.
The cost to hire a spokes model varies and is based on the following:
• Responsibilities – what do you responsibilities do you require of your talent?? Do you just desire a girl to hand out fliers and scan badges, a job virtually anyone can do? Or, do you have to have a model who is confident with sales and can represent your company and talk professionally about your products or services? The more responsibilities, the higher the rate.
• Experience – How important is your event? More experienced models will perform better. They can handle every situation and can often provide you with insight or tips. The greater the experience, the higher the rate.
Spokesmodel job rates vary because:
There are different types of models – particular positions pay more. Positions with more responsibilities command a higher rate than those without. It may seem like semantics but what we call our models indicates their responsibilities.
The level of responsibility varies – what do you need your model to do? Memorizing information and being able to speak intelligently about your products takes more responsibility than handing out fliers on a street corner.
Supply and demand – the best models work the most jobs. Cities that have more events have a higher demand. Good models are hard to come by and are in smaller supply.
Location – location is important. Larger cities have a higher cost of living, and you are competing with other positions that also pay higher wages. NYC, Las Vegas & Los Angeles workers are some of the highest paid in the country.
Miscellaneous – factors such as individual requests, your brand reputation, the day of the week, and popularity of the show can all influence the rate a girl is willing to work for.
The number of hours worked – staffing prices can be more competitive if there are a high volume of hours being worked. A two-hour show cannot be discounted as the model has just lost the ability to work the entire day for only a small amount of work.
A FEW OF OUR GLOWING REVIEWS
[WPCR_SHOW POSTID="4035" NUM="3"]
NEED A PRICE QUOTE? CONTACT US!
We are alway on the lookout for new talent to present to our clients. Whether you have years of industry experience or want to give it a try, we recommend you fill out an application today.
SPOKESMODEL SALARY & CLIENT TIPS
Many girls who want to sign up to be spokesmodels will ask what the salary is, not understanding that these are rarely salaried positions. Modeling jobs are most commonly contract positions that pay by the hour or the day.
The benefits:
• Higher hourly rate
• Fun and diverse jobs
• Flexible and part-time hours
The negatives:
• Inconsistent hours
• Unpredictable schedule
Don't forget to factor in other part-time jobs you may have or if you are a student compare the hourly rate and flexibility benefits as compared to a lower paying job that offers consistent and predictable hours. Trade show modeling jobs can be inconsistent and unpredictable. It is up to you to weigh the benefits and negatives of each type of position.
Clients – Prepare in advance for your big day
Last minute rushing is unavoidable, but when your tasks involve other people, we highly advise against it. If you are exhibiting at a large national or international promotional event you must consider the hundreds of other companies that may also be employing the services of spokesmodels. If you wait until the last minute, the experienced girls will mostly all be booked.
Make arrangements early enough with your agency so that you have the best models for your company and keep them from the competition.
Clients – Spokesmodel Training
Don't assume. The girls you hire are professionals and do not require much training. However, they may or may not have worked for companies like yours. Take the time to train them and educate them about your products or services.
Your talent will be able to quickly grasp what you tell them and it will be reinforced by listening to you throughout the day; it is what they do for a living and thye perform their duties well.
For the best results we recommend spending a few minutes directing them on either a) what they should read to learn more or b) which employees should they shadow until they feel comfortable to speak on their own. We want you to get the most out of your temporary team.
Companies have always used spokespersons to
represent their brands, with varying degrees of success
Who is the top spokesperson employer of all time? Revlon. Revlon has been using
spokesmodels since 1932. By our count, there have been 281 of them.
Top 10 Spokesmodels of all Time
Mark Wahlberg "Marky Mark" – Calvin Klein Underwear
Orson Welles – Paul Masson Wines
Joe Isuzu – Isuzu
Tiger Woods – Nike and EAS
Wilford Brimley – Quaker Oats, Liberty Medical
William Shatner – Priceline
Wendy – Wendy's
Isaiah Mustafa – Old Spice
Michael Jordan – Nike and Hanes
Energizer Bunny – Energizer Batteries
Top 10 Revlon Spokesmodels
Shania Twain
Lucy Liu
Elle Macpherson
Paul Newman
Jessica Alba
Halle Berry
Frank and Barbara Sinatra
Brooke Shields
Cindy Crawford
Oprah Winfreys
WORK WITH US
We'll do everything we can to make your important event a success! One of our experienced account executives will review your requirements, provide a free no-obligation quote, and provide a professional spokes model.
GET A QUOTE!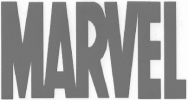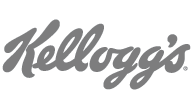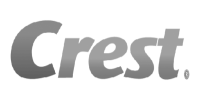 Top 12 Trade Spokesmodels Cities