WHAT IS A PROMOTIONAL MODEL?
Promotional models or promo girls are employed to generate demand for company, products, service, or brand. By having direct interaction with potential clients, these promo models can attract customers and increase their interest in your goods or services.
Promotional models
Physically attractive and approachable.
A hired to generate demand for a company
Promo girls are very attractive and typically educated in consumer marketing and sales. For a special event, a particular type of model may be requested to fulfill certain physical requirements. For example, a company may need a promo model to fit into pre-made uniforms they will provide for the girl.
Monitoring and distributing materials or products are some of the many tasks these promotional models are mandated to perform. Promo models are an excellent choice when presenting information and educating visitors about your company. They are essentially the link between buyers and sellers; communicating the benefits of your business's products and services to potential customers. Not only do promotional girls relay information, but also make your business appealing to consumers.
WHY SHOULD YOU HIRE TRADE SHOW MODELS?
Promotional Models Express Your Brand
Promotional models are typically used for merchandising and print materials, entertainment marketing and promotional events. When reflecting your company's image, a promo girl is an excellent choice. A promotional model needs to be the perfect fit for your brand. Promo girls, for example, will usually promote product brands at a consumer event, while bikini models are used to promote a fun and flirty brand image.
Promotional models Draw Attention to Brands
When a business is releasing a new food or beverage product or trying to market to new people for their current products, these companies hire promotional models to conduct in-store sampling at grocery stores and liquor stores. Street team marketing uses a similar approach; engaging consumers at public places such as busy streets, shopping centers, conferences, and trade shows.
Expertise That Makes A Difference
TSM Agency promotional models are experienced at interacting with consumers and expressing your brand value and differentiators.
Our promo models have represented some of the world's largest brands. We feel they will do a great job with yours!
Our account executives and management team are some of the most experienced in the industry. Our experience means your projects run as smoothly as possible.
Any company who has an existing product or a new product launch coming up and needs more customers needs promotional models and promo girls.
The top 5 reasons you should hire a promotional model
• Additional staff – an extra set of hands never hurt
• Branding – your brand image is important to you
• Education – your want to educate consumers
• Sales – you want to sell more product
• Recognition – in a crowded marketplace you need to stand out
• Trust – you want to increase trust in your brand
Promotional models are a proven tactic to build your brand and generate interest in your products. Our professional promo models get results. They can draw attention to, and increase interest in, your products. With a database of over 20,000 models and more than 20 years of event stang experience, our account executives are sure to find the perfect promo model for your next event.
Companies that hire promo models do so to gain a competitive advantage, and our agency understands that. We work with our models to find you the best match for your brand. Experienced promo girls can win even the most skeptical consumer over. Interpersonal communications are more memorable than advertising. An articulate, beautiful, and passionate promo model can create a buzz and get customers talking about your product.
Hiring promotional models is easy. Just contact an established promo model stang agency like the TSM Agency.
What information do I need to provide to receive a quote?
• Product name – let us do our research
• Product information – models need to understand what they are pitching
• City – where will the local promo models be staffed
• Venue – where is your promotional event being held
• Dates – what are the exact dates you need promo models
• Hours – what are the hours will your models be working
• Responsibilities – what do you expect from your model
• Attire – what do you need your model to wear or will you be providing an outfit
What we need for the day of the show
• Contact – we need to know the onsite contact person
• Exact location – this is often overlooked
• Confirmation – Confirm all information you provided
• Product samples – we can help with the logistics
What the agency handles
• Finding your promo models
• Contracts
• Payments
• Training
• Communication
• Great customer service
Having this information ready when you email or call the agency can save time and enable your account executive to provide a quote as quickly and accurately as possible.
TYPES OF PROMOTIONAL MODEL & PROMO GIRL JOBS
Promotional modeling covers a variety of responsibilities and has various names for the different responsibilities. To the average person, all promo models may be created equal. There are different skill sets and experience varies among our promotional models. Our goal is match experience with your objectives.
Promotional models
A promotional model is a generic term for models who are hired to promote a product. Promo models enjoy interacting with consumers regarding your brand.

Auto show and car show girls
Auto show models and car show girls are promotional models who work auto shows and car shows. Not only must they look good but they must be able to talk shop with enthusiastic car lovers.
Checkered Flag Girls
Checkered flag girls work car race events. NASCAR and other auto racing events are high energy consumer driven affairs. These girls must be able to work for a crowd and keep crowd energy at high levels.
Bikini & Boat Show Models
Boat show and bikini models must be in phenomenal shape as they are required to wear a bikini to do their job. Boat shows are a favorite for bikini models as dealers try to express the lifestyle to potential boat buyers.
Street teams
Street team models are typically hired in groups and work promotional events with large crowds or high traffic areas. They must be fearless and be able to get consumers attention quickly. They can't feel shy about giving away samples or freebies.
Beverage models
Beverage models are hugely popular at bars, stores, and events where alcohol is served. Industry licenses and experience with mixology may be required. Drinks are one of the easiest samples to give away.

Golf outing hostesses
Sometimes a golf course or company holding an event on a golf course wants to make it extra special. Golf girls are hired as a caddy or to hang out at each hole on the course for socializing and serving cold beverages.
Fitness models
Fitness Models are sought after for their physique as well as their knowledge of the fitness industry. They can articulate fitness product benefits with ease. Fitness models are hired for a variety industry and consumer shows.
Whatever your product type or industry, we have the models for hire with the experience you need. Our promotional models are adept at interacting with all kinds of consumers and will leave potential customers with a positive feeling and lasting impression of your brand.
Promotional models do more than communicating with customers or give away samples. Their experience and
personality enable them to keep a positive, high energy attitude during the length of your event. They are used to memorizing benefits and value differentiators and expressing them to potential customers. Promo models will make your brand memorable and positively impact your business.
Five reasons your brand needs help
Unless you have an ultra niche specific audience, you are going to want to get your product in front of as many consumers as possible. You need to be where they are and associate your brand with positive experiences. You need a promo model who can express your brand and while making it memorable. Promotional models are the answer.
Our promotional models are trained to:
Represent a brand properly
Interact with potential customers
Educate consumers
Show your product off in the best light
Create a memorable experience
Promotional model staffing companies vary in what they charge and like anything in life; the cheapest is not often the best. Promotional models are independent contractors who set their rates. Experienced promotional models can command an excellent hourly rate while someone looking to work their first promo model gig will only be able to receive a lower rate. Our agency has pricing tiers and matches promo girls to clients requirements and responsibility level.
The cost to hire a promotional model varies and is based on
• Responsibilities – What responsibilities do you expect your promotional model to perform? Will your promo girl just stand there and hand out free samples, a task almost any model can do? Or, do you need a promo model who will learn about your products and be able to articulate their benefits and differentiators? Educate consumers? Win potential customers over with their contagiously positive attitude? The more responsibilities, the higher the rate.
• Experience – How important is your promotional event/? Like anything in life, the more experience someone has, the more money they can typically command. An experienced promotional model will perform better than a less experienced promo model. There are a lot of nuances in promotions that an experienced model will be able to understand. The more experience, the higher the rate.
For Our Modelse –
Promotional Models Salary >
Promotional model rates vary because:
There are different types of promo models

– from street teams to brand ambassadors; there are different kinds of promotional models. As a promotional model agency, we match the model type with your requirements. It may not seem like there is a difference to the casual observer but the experience and responsibilities vary by promo model type.

Model responsibilities Vary

– As we mentioned above, responsibilities vary among the promotional modeling types. Having out product

Supply and demand

– If you intend on promoting your products at a local concert or NASCAR race the odds are that your competition is doing the same and promotional models will be in high demand for these events. If you need an experienced promotional model, we recommend booking far in advance.

Location

– larger markets pay more. Las Vegas promo models, NYC promotional models, and Los Angeles promotion girls all command the highest pay in the country. If you participate in multi-city promotional events, plan your budgets accordingly.

How many hours are worked

– Promotional models will typically discount their rates if they are working a large volume of hours. Agencies will often lower their rate for a high-volume time and multi-model jobs. If you only need a model for a few hours, you may want to consider a half a day as the there are minimum rates. When you staff a promo model for part of a day, she is unable to work any other jobs that day.

Miscellaneous

– Other variables that affect promo model rates include the model's desire to work for your company. Models get excited working for large, well-established brands with excellent reputations, especially if they know or use your product. The day of the week and popularity of the event can also influence a model's interest.
A FEW OF OUR GLOWING REVIEWS
Average rating:
9 reviews
Feb 23, 2017
All went well. Jessica was very prompt, polite and appropriate. She was a trooper at times when there was a bit of chaos.
Jan 13, 2017
We have nothing but good things to say about the promotional models you provided us. Leslie, Ashley, and Angelina were of immense help to us, and we will be seeking their input during the next show. They were friendly with the fans, and we felt she did a commendable job. Thank you once more!
Dec 6, 2016
Brenna did an excellent job. She was engaging, professional and intelligent which helped keep attendees in our booth. Our senior management was in attendance and had nothing but good things to say.
NEED A PRICE QUOTE? CONTACT US!
TSM Agency is alway on the lookout for new promotional models to present to our clients. Whether you have years of promo girl experience or want to give it a try, we recommend you fill out a promtional modeling application today.
PROMOTIONAL MODELS – TSM AGENCY
PROMOTIONAL EVENTS BY THE NUMBERS
The following list is provided by the TSM Agency and based on the types on our staffing experience since 2005. Please note, this list is based on promotional events not trade shows or services.
Top product promotional events
Automotive
Marine & Boat
Food & Beverages
Electronics & Electronic Goods
Cosmetic & Beauty
Apparel & Clothing
Education & Training
Gifts & Handicrafts
Lifestyle & Fashion
Music
Companies create promotional events to interact with their customers, in a more personal way. Promotional events are a business to consumer (B2C) marketing tactic.
6 Promotional activity steps
Identify your target audience
Invite your audience or go to where they are
Response management
Registrations – ideally you will collect contact information or data
Feedback
Manage and market to your leads
10 Promotional Event components
Concepting
Venue sourcing
Event coordination
Setup
Any audio/video production
Environment design – if required
Onsite management – this is where promotional models come into play
Design and printing
PR and publicity
Giveaways or samples
10 Cool promotional events
20th Century Fox: The Simpsons Movie 1
Google: "Building a Better Bay Area." 2
Samsung: London Olympics
Guinness: Guinness Class
GE : Healthymagination
Facebook: Facebook IQ Live
WestJet Airlines: Santa Claus Intern 3
Zappos: Spin that Wheel
Red Bull: Stratos 4
Macy's Thanksgiving Day Parade
PROMOTIONAL EVENT TIP: PLANNING IS EVERYTHING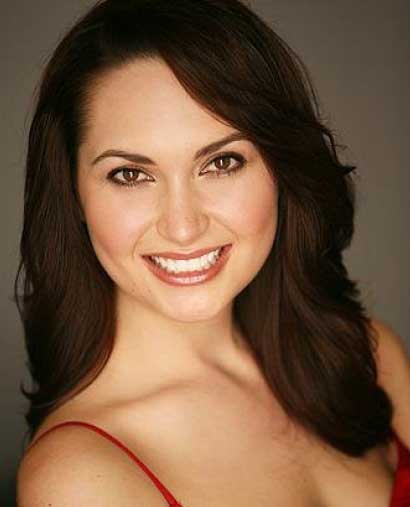 Planning a promotional event can be a challenge, especially for small companies. Planning, when done right, can achieve positive results. Promotional Events include new product launches, partnerships, and any event that puts you face-to-face with your customers. Getting in front of those who can use your products is extremely beneficial in today's digital age where many companies exist only online.
Planning can go a long way in determining the success of your event. A few tips to help you run a better promotion event:
Define your goals upfront – Are you looking to increase brand awareness or generate media coverage for a new product? Are you trying to increase your reputation in particular markets? Having a predefined goal helps you to have an event that maximizes your time and creates the biggest impact with your targeted audience.
Define your core message and a plan to demonstrate that messa – You can't be all things to all people. Are you the hot new company that is disrupting the industry or are you the best tasking or easiest to use? Your message needs to be memorable; you want attendees leaving with a lasting impression of your brand. Once you have your message, how do you demonstrate it? That is the million dollar question. Product demonstrators, promo models, brand ambassadors are the solution. Making sure these models are aware of your core message is important, so don't forget.
Social media and follow up need to be prepared in advance – knowing how you are going to get the most out of your promotional event leveraging the Internet and sales follow up is of vital importance. If your promo models interact with customers, and you didn't plan for a way to harvest their contact information or provide a call-to-action, then you are missing out on opportunities. Using email addresses, website landing pages, phone numbers, and social media account are proven techniques to keep communication with your customers.
If your promo models acquire new customers, enlarged your customer list or social media presence, then you know your event worked. Please feel free to reach out to us if you promotional models for your big event!
HOW DO I BECOME A PROMOTIONAL MODEL?
TSM Agency
Push Models
ATN Promo
XO Talent
The Hype Agency
Becoming a promotional model is easy, but it isn't for everyone. Without experience, you need to find a way to stand out and get a promotional model agency to take a chance and hire you. As a top promotional model agency, the TSM Agency have a need for promotional models. A Promo model agency will need the following to consider hiring you as a promo model.
How to become a promotional model:
Fill out a profile – a model application asks all of the questions a promo model agency needs from you. Think of it as your resume, but in a format, the model staffing agency can use with their online system. Fill out as much information as possible. Girls with incomplete profiles are often never contacted.
Have a professional portfolio – you will be required to upload photos of yourself. Photos don't have to be taken by a professional, but that does help. Many photographers are willing to work a trade, saving you money. Avoid cell phone selfies and make sure you have good lighting if you a friend takes your photos. The best thing to do is look at the types of images other models have posted and provide the same.
Be patient – Because of the good pay, flexible hours, and fun jobs, many girls and guys are looking to become promotional models. Promotional modeling agencies can get hundreds of applications a week. You will need to be patient and wait for opportunities to apply for a position or until the agency reaches out to you. Take a look at the top trade show model sites to see if you live in an area with a lot of events.
Promotional modeling is a competitive industry. Thousands of girls apply on a monthlly basis. Make the best first impression possible with a complete profile and quality photos. When you work your first job do your best and you will most likely be hired again!
WORK WITH US
We'll do everything we can to make your important promotional event a success! One of our experienced account executives will review your requirements, provide a free no-obligation quote, and professional model recommendations.
GET A QUOTE!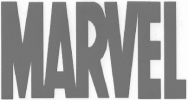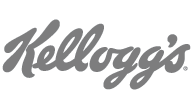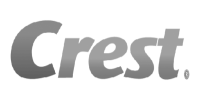 Top 12 Trade Promotional Models Cities