A car show girl is a female hired to represent an auto manufacturer at an auto show. These models are extremely attractive and can speak intelligently about the make and model of automobile she is representing.
Auto show models serve two purposes;
Engage your customers and increase consumer interest
Educate consumers about features and specs of a given vehicle
Experienced car show models are an ideal solution to represent your brand at an auto event. They will attract customers with their professional presence and confident presentation. A great smile and warm hello are sure to stop visitors long enough for the model to engage them in the latest technology or luxurious comfort your auto has to offer.
Auto show models will study and learn everything you want them to in regards to the make and model they are representing. Think of your staff as an extension of your automobile. She will be able to appeal to the tech geek when she articulates your latest Bluetooth technology, the gear head with her knowledge of horsepower, or the eco-conscience when she discusses mileage. After hearing about your auto and seeing it sparkle under professional lighting, a consumer should be enticed enough to visit a dealer and give it a test drive.
WHY SHOULD YOU HIRE A CAR SHOW GIRL?
They Attract Attention
Car shows are extremely popular. Why are they so popular? The answer is cars and more cars. Sure, dealers want to show off their new offerings but there is much more to an auto event and a model is the perfect way to capitalize on your big affair.
Auto dealers are competing for the same group of visitors. Your car show girl will attract their attention by her physical beauty and professional attire. Attendees and press will notice her, especially with her friendly smile and approachable demeanor.
They Engage Customers
Attendees are there for a reason, they love cars. You must engage this targeted audience while you have the chance. Our auto models are an extension of your team and are trained as product demonstrators. Hiring a car model to educate consumers and answer questions in a warm and friendly way is something customers will appreciate.
The TSM Agency helps auto manufacturers staff their event with attractive talent. Our car show models can field questions and have an intimate knowledge of the industry, they are not just a pretty face. Our auto show girls can educate consumers on a range of topics from towing capacity to torque rates.
We Will Exceed Your Expectations
We are familiar with the expectations of our auto industry clients and provide educated agents to enthusiastically deliver your message to your audience. Your staff will be well-trained and prepared with knowledge of your products as well as your competitors. They study reviews and research automotive technology.
At the end of training, your staff is able to handle the toughest questions from auto enthusiasts. Event attendees will be wowed by the knowledge and professionalism that these auto show models convey, in both their presentation and interactions.
Expertise That Makes A Difference
Our car show girls know how important your event is and take working one seriously. They will study and know your product.
Our Car show models have years of sales experience and the confidence you require to educate the press and consumers about your newest automobiles.
Our account executives and management team are some of the most experienced in the industry. This means your projects run as smoothly as possible.
Any company or person that participates in an auto show or racing event will require a car show girl.
The top 5 reasons you should hire car show girls
• Education – consumers want to learn about your brand
• Increase interest – interact with consumers
• Experience – these models know how to work
• Personality – auto events should be a fun time
• Additional staff – large crowds require more staff
Auto shows are a big deal, with more happening every year. They consistently draw huge crowds and are some of the largest consumer events in the world. Car show girls help your auto brand to engage customers and enable a higher volume of customers to learn about your offerings. Auto manufacturers or companies that make products for automobiles, who hire models generate more leads. Agents help customers to leave the event with more positive feelings for your offerings. In a cutthroat market, any competitive advantage you can create will benefit your bottom line. Choosing and hiring trained staff is essential to your event success.
Experienced and capable auto show models are in high demand. Not everyone is cut out for the demanding schedule, long days, the in-depth product knowledge required, or engaging the passionate and sometimes rabid car enthusiasts. Auto show models are some of the better paid promotional models in the industry, and they are worth every penny. They are not all created equal and hiring them through an agency is highly recommended.
Hiring car show girls is easy. Just contact an established model staffing agency, like the TSM Agency, who has experienced talent available.
What information do I need to provide to receive a quote?
• Auto event name
• City – where do you need the model to be located or is traveling required
• Dates – what are all of the date you need your models
• Hours – what hours will your models be working
• Responsibilities – what is required of your model
• Attire – will you be providing or do you have something specific in mind
What we need for the day of the event
• Contact – provide contact information for someone on-site
• Location – we need a specific booth or lot
• Confirmation – review all information you provided
What the agency handles
• Finding your models
• Travel & logistics, if needed
• Interviews
• Communication
• Requirements
• Contracts
Having any of this information available when you contact the agency can save time and enable your account executive to provide a quote as quickly and accurately as possible..
TYPES OF AUTO SHOW MODELS
Auto show model terminology may vary. To the casual observer, there may not be any difference between a spokesmodel and a flag girl. Here are the different types of staff with an overview.
Auto Show Models
Auto show models work the largest auto events and often travel around the country representing a specific brand.

Car Show Girls
Car show girls work any of the thousands of national and local gatherings or auto club events. They are almost always local.
NASCAR girls
These models work NASCAR events and understand the different energy and requirements needed to work large crowds of rabid NASCAR fans.
Product demonstrators
Models hired to demonstrate or talk about products that support the auto industry. They will showcase your products and relate them to potential customers.
Flag Girls
Checkered flag girls, or car flag girls, make your auto racing event more enjoyable for the fans. From photo ops to passing out giveaways, these girls do it all.
Greeters and Crowd Gatherers
Models hired to assist with the large crowds that attend auto and racing events. They greet fans on your brand's behalf, help with traffic, gather fans for announcements or the start of an event.
Whatever term you decide to refer to your car show girl as, be assured that all of our models for hire are excellent when interacting with crowds, and providing visitors with a positive first impression of your products.
Car show girls can do more than just demo products and hand out literature or samples. They have experience learning information about your automobile or auto related products and will articulate essential information to attendees. They will add value and provide assistance that will positively impact your brand.
AUTO SHOWS BY THE NUMBERS
Cars are universal in their appeal. People from all over the globe are fanatical about cars. Auto shows are made for car lovers as well as industry insider only events. There are many auto shows around the United States and the world. From International shows that draw global companies to small local shows, if you enjoy cars, we recommend you find a show near you and attend.
Top 10 best auto shows in the USA
New York Automobile Show
Los Angeles Auto Show
SEMA Car Show
Atlanta International Automobile Show
Philadelphia International Car Show
Shows Famous in California
Orange County Automobile Show
Capitola Rod Car Show
Oldies but Goodies Car Show
10 Biggest Auto Shows in the World
Frankfurt International Automobile- Frankfurt Auto Show
Paris Mondial de I'Automobile – Paris Auto Show
North American International Auto Show – Detroit Auto Show
International Geneva Motor Show
The Beijing International Automotive Exhibition
Pebble Beach Car Week
Goodwood Festival of Speed
Chicago Auto Show
North American International Auto Show
Tokyo Motor Show
Top 10 NASCAR Sprint Cup Races
Daytona 500
Brickyard 400
Coca-Cola 600
Ford 400
Chevy Rock & Roll 400
NASCAR Sprint All-Star Race
Sharpie 500
Pepsi 400
UAW-Ford 500
Sylvania 300
NEED A PRICE QUOTE? CONTACT US!
We are alway on the lookout for new talent to present to our clients. Whether you have years of industry experience or want to give it a try, we recommend you fill out an application today.
A NASCAR girl is a female who is hired to work NASCAR events. The National Association for Stock Car Auto Racing that sanctions and governs many auto-racing events. NASCAR http://www.nascar.com/ is the premier stock-car racing organization and has sanctioned over 1,500 races at over 100 tracks in the USA and Canada.
With a fan base second only to the National Football League, NASCAR events are big business. The fans are why hiring NASCAR girls is so important; companies need a way to engage the large fanbase at events. NASCAR models know how to work the unique energy and fan base of these events. Auto event models are invaluable at interacting with crowds
Three types of national NASCAR series
NASCAR National Series
NASCAR Camping World Truck Series
Top 5 Reasons fans love NASCAR- Besides the Cars
Drivers –

NASCAR drivers are real people. The average fan can relate to drivers more than they can to athletes in other sports. Drivers range in age from 18 to 68 years old and in generally are friendly people that will have a chat with you at their RV.

Accessibility –

NASCAR does a great job of bringing the live experience to fans. Cameras are everywhere; front bumpers, inside the car, on the roof, networks, pit crew helmets, and more. You can even use a scanner and list in on everything including the strategy of the crew chief.

Shopping –

if you are attending your first NASCAR event you will be overwhelmed with the number of souvenir stands. You will find shopping opportunities from the moment you enter the parking lot. Prices are good, so it is easy to demonstrate what a big fan you are.

Energy –

With so many people joined sharing the same passion the energy is bound to be high. Couple that with the friendly partying, the cheers of tens of thousands of fans and all the excitement that comes with a NASCAR race and you have an atmosphere you won't soon forget.

Attractive girls –

Not only can you enjoy the cars but the beautiful girls are there too. Even women will admit, these girls make the event more enjoyable and fun. So enjoy and don't be afraid to take a look!
A FEW OF OUR GLOWING REVIEWS
[WPCR_SHOW POSTID="3870" NUM="3"]
WORK WITH US
We'll do everything we can to make your important auto show a success! One of our experienced account executives will review your requirements, provide a free no-obligation quote, and provide professional staff that match your requirements.
GET A QUOTE!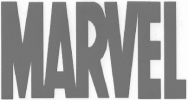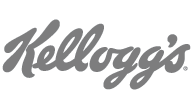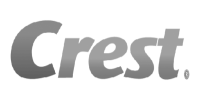 Top 12 Car Show Girls & Auto Show Models Cities