Bikini models or swimsuit models are girls who are employed to generate demand for company, products, service, or brand and wear a bikini while doing so. Bikini models. Only make sense for specific industries, products, and events. We do not recommend them for corporate events and some trade shows even ban bikini models, so check with your location first if you plan on staffing bikini models.
By having direct interaction with potential clients, these bikini models and swimsuit models can attract customers and increase their interest in your products.
Bikini models are:
Physically attractive and approachable.
Hired to generate demand for a brand.
Bikini models are best when your have a lifestyle brand that warrants models in swimsuits. Examples include boat shows and auto shows or beach, pool and spa, or resort industries.
Bikini models are very attractive and typically educated in consumer marketing and sales. They have a very energetic personality and create a positive atmosphere anywhere they go.
WHY SHOULD YOU HIRE BIKINI MODELS?
Bikini Models Reflect Your Brand
Bikini models become the brand when they are hired for a trade show or promotional event. Have a boat show? Bikini models will represent the boating lifestyle. Sell bikinis and need to show how nice they look on? Hire a sexy bikini model. Bikini models are perfect and are used to promote a fun and flirty brand image.
Bikini models Draw Attention to Brands
When a business has a big boat show or Home and Leisure show to exhibit, they hire bikini models or swimsuit models to represent them to the public. Bikini models are perfect for boat shows, auto shows, ring girls, home and leisure, beach products or other lifestyle brands that you need to draw attention to and portray a specific lifestyle.
Expertise That Makes A Difference
TSM Agency bikiini models are experienced at interacting with consumers and expressing your brand value and differentiators.
Our bikini models and swimsuit models have represented recognized brands. We feel they will do a great job with yours!
Our account executives and management team are some of the most experienced in the industry. Our experience means your projects run as smoothly as possible.
The term bikini model typically evokes thoughts of Sports Illustrated covers and calendar girls, but these bathing suite models are often used for promotional events as well. Companies frequently use swimwear models for beverage promotions during big events.
While runway models tend to be tall and very thin, bikini models are usually much curvier and they typically have a 'sexy' look rather than a 'girl next door' image. Bikini models are hired for their curves as well as their confidence.
We have thousands of models to choose from that look great in a swimsuit or a bikini. Contact us today!
A swimsuit models focus is not on fitness but symmetry and health. Our bikini models and swimsuit models are available for print, video or in-person promo events.
If you are looking to hire models in bikinis, we are able to assist you with thousands of candidates. Take a look at our sexy bikini model galleries and decide on a model you feel will represent your brand. Need to represent a healthy image, have a swimsuit line to sell, or just need to garner attention? Our bikini models are perfect for liquor promotions, car show models, flag girls, beach events, ring girls, festivals, beer promotions, or other fun focused promotional events.
The TSM Agency manages some the top bikini models and swimsuit models in the modeling and fitness industries. Our models have been featured in Maxim Magazine, Playboy, the Chive, and counties other media.
Our models have great bodies, great faces and great personalities that make them pleasant to work with. We have a database of over 20,000 models that you can choose from to find exactly what you're looking for.
Hiring an attractive and experienced bikini models is a great way to spotlight your product, act as an extension of your sales team, or just add energy and a fun vibe to your event. View our bikini model galleries to find and bikini models for your promo event.
We have over 20,000 models in our database and many of models are wearing bikinis in our galleries.Our bikini models have been featured in popular magazines and websites, you may recognize some of them.
A FEW OF OUR GLOWING REVIEWS
[WPCR_SHOW POSTID="3954" NUM="3"]
TOP 10 BIKINI MODELS OF ALL TIME
1. Christie Brinkley
Christie Brinkley is an American model and actress. Brinkley is a true
supermodel and became known as a swimsuit modelin the late 1970s with
three consecutive Sports Illustrated Swimsuit Issue covers.
Height: 5'9″
Born: 1954
Net Worth: $80 million
2. Kate. Upton
Katherine Elizabeth "Kate" Upton is an American model and actress, Kate
is known for her appearances in the Sports Illustrated Swimsuit Issue. She
first appeared in 2011 and was on three consecutive covers.
Height: 5'10"
Born: 1992
Net Worth: $20 million=
3. Elle Macpherson
Elle Macpherson is an Australian model, businesswoman, television host
and actress. She is well known as a bikini model for her record five cover
appearances for the Sports Illustrated Swimsuit Issue during the 1980's
and 0990's. Elle's nickname is The Body.
Height: 6′
Born: 1964
Net Worth: $45 million
4. Heidi Klum
Heidi Klum is a German-American model, television personality,
businesswoman, fashion designer, singer, television producer, and
occasional actress. Heidi started her career with Victoria's Secret and
become a swimsuit modelr for Sports Illustrated landing hte cover in 1998.
Height: 5'9″
Born: 1973
Net Worth: $70 million
5. Tyra Banks
Tyra Lynne Banks is an American television personality, producer,
businesswoman, actress, author, and former model. She became famous
for being the first African American woman to appear on teh cover of
Sports Illustrated swimsuit edition.
Height: 5'10"
Born: 1973
Net Worth: $90 million
NEED A PRICE QUOTE? CONTACT US!
6. Kathy Ireland
Kathleen Marie "Kathy" Ireland is an American model and actress,
turned author and entrepreneur. Her fame as a bikini model comes
from appearing in 13 consecutive Sports Illustrated swimsuit issues.
Height: 5'10"
Born: 1963
Net Worth: $350 million
7. Adriana Lima
Adriana Lima is a Brazilian model and actress, best known as a
Victoria's Secret Angel, as a spokesmodel for Maybelline cosmetics,
and for her Super Bowl and Kia Motors commercials. She models
bikinis and lingerie for Victoria's Secret.
Height: 5'10"
Born: 1981
Net Worth: $75 million
8. Marisa Miller
Marisa Lee Miller is an American model and actress best known for her
appearances in the Sports Illustrated Swimsuit Issue and her work for
Victoria's Secret. She is considered a return to the great American
supermodel.
Height: 5'8"
Born: 1978
Net Worth: $20 million
9. Pamela Anderson
Pamela Denise Anderson is a Canadian American actress and model
known for her roles on the television series Home Improvement,
Baywatch and V.I.P as well as appearances in Playboy. You can't have
a top swimsuit model list without including the girl who make them
famous with her appearance in Baywatch.
Height: 5'7"
Born: 1967
Net Worth: $5 million
10. Miranda Kerr
Miranda May Kerr is an Australian model who became famous for
being one of the Victoria's Secret Angels. She was Australia's first
Victoria's Secret model's.
Height: 5'9"
Born: 1983
Net Worth: $38 million
WORK WITH US
We'll do everything we can to make your important promotional event a success! One of our experienced account executives will review your requirements, provide a free no-obligation quote, and professional bikini model recommendations.
GET A QUOTE!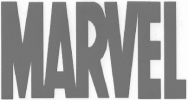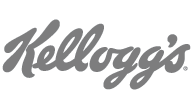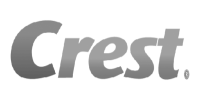 TOP 10 BIKINI MODELS OF ALL TIME