WHAT IS A BRAND AMBASSADOR?
A brand ambassador is a person who is hired by a company or organization to represent a brand. These brand ambassadors closely reflect the brand with their image and personality. Utilizing brand ambassadors increases brand awareness, sales, and social engagement.
Brand ambassadors
Act as the face of your company, products, or services. Their job description entails endorsing and promoting your brand
Appeal to your demographic and can influence them to interact with your target audience.
Many people have heard the term brand ambassadors, and probably many people have an idea of what the word means, but I bet if asked what responsibilities are involved with being a brand ambassador, most people do not know. Brand ambassador jobs can be demanding and take more than good looks to be successful. The basis of a brand ambassador is to be the familiar face or representative of a company's product, but beyond that, there is much more to the job description.
WHY SHOULD YOU HIRE BRAND AMBASSADORS?
Brand ambassadors represent your brand.
Brand ambassadors may be a full-time employee or only hired for a one-time targeted event. They will increase awareness, reflect your image, generate sales opportunities, and reinforce your brand. The event in which you participate will have a built-in consumer base, and your brand ambassadors will bridge the gap between consumers and brand.
Brand ambassadors connect
You want to relate to your existing and potential customers in a positive way. One way to do that is for a company to hire someone that can represent them, their product or their brand, in a way that when consumers see the brand ambassador, they immediately connect the face with their company or product. Your brand ambassadors image and personality are important in making this connection.
Expertise That Makes A Difference
TSM Agency brand ambassadors are experienced at interacting with consumers and representing your brand message and knowledge.
Our brand ambassadors have represented some of the world's largest brands. We know they can do a great job with yours!
Our account executives and management team are some of the most experienced in the industry. Our experience means your projects run as smoothly as possible.
Any company who sells an existing product or has a product launch and needs more customers and brand advocates need to hire brand ambassadors.
The top 5 roles of a brand ambassador
• Honestly, represent the brand
• Interact with potential and existing customers
• Increase brand value
• Make the brand memorable
• Increase sales
If you can brand sugar water or just plain water, then you can create a brand for anything!
A brand ambassador program is a predetermined program by a company to find, connect, and create loyal customers or brand advocates. Cultivate and reward your customers passion for your brand and see sales skyrocket! Hiring models through and experienced brand ambassador staffing agency is the quickest way to get your program started.
Building your brand has never been easier that with a combination of brand ambassadors and the internet, specifically social media. When you build a community around a product, you empower individuals to deliver your message using their personal channels. You can't do all of this alone, and that is where brand ambassadors and a partner agency come into play. Contact a digital agency such as Atomic Design https://www.atomicdesign.net/ to learn more about setting up the digital side of a brand ambassador program.
Hiring brand ambassadors is easy. Just contact an established brand ambassador temp agency like the TSM Agency.
What information do I need to provide to receive a quote?
• Brand name & program – let us understand your campaign
• Brand information – models need to know what they are representing
• City – where will the local brand ambassadors be staed
• Venue – where is your event being held
• Dates – what are the exact dates you need product ambassadors
• Hours – what are the hours will your models be working
• Responsibilities – what do you expect from your model
• Attire – what do you need your model to wear or will you be providing an outfit
What we need for the day of the event
• Contact – we need to know the onsite contact person
• Exact location – this is often overlooked
• Confirmation – Confirm all information you provided
• Product samples – we can help with the logistics
What does the agency handle
• Finding your promo models
• Contracts
• Payments
• Training
• Communication
• Great customer service
Having this information ready when you email or call the agency can save time and enable your account executive to provide a brand ambassador quote as quickly and accurately as possible.
WHY ARE BRAND AMBASSADORS IMPORTANT?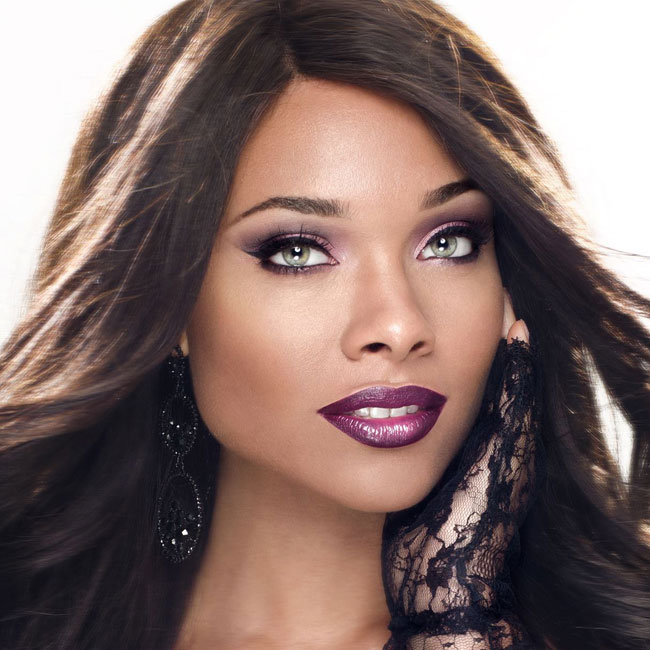 Brand ambassadors are important for getting the word out about your company and products which is essential to sales and growth. There are many forms of marketing available to spread the word including advertising, trade shows, promotional events, social media, SEO, public relations, and more.
One thing to notice is that the energy and resources spent on creating and hiring brand ambassadors can be applied to multiple channels, making it very efficient. Brand ambassadors are an often overlooked part of the marketing mix.
There are two types of brand ambassadors, paid and unpaid. Unpaid ambassadors have tried your product and endorse it to their social networks. Most companies and new products are not in a position to have thousands of loyal customers to say good things about them without any compensation. Paid brand ambassadors are for those companies and may also be used to get the wheels started, so to speak.
If you hire a brand ambassador, you must keep it authentic and find the proper match. Consumers can see the difference between someone just going through the motions and those who truly love and believe in what they are endorsing. Your brand ambassador can deliver a message with more credibility than the company who launched the product. Having a brand ambassador, or a team of brand ambassadors, is a powerful tool to deliver your brand message and product awareness.
TYPES OF BRAND AMBASSADOR JOBS
The term brand ambassador covers a variety of responsibilities and has various names for the different responsibilities. To the average person, all brand ambassadors may be created equal. There are different skill sets and experience varies among our corporate ambassadors. Our goal is match experience with your bjectives.
Brand ambassadors
Brand ambassadors become a personal representation of your brand and interact with customers in the real world. They must be trained and able to articulate your core messaging and are often hired for multiple campaigns.

Brand ambassador teams
Teams of brand ambassadors are valid for enormous events or crowded areas. It is impressive to see a team of 20 brand ambassadors all dressed in your company colors collecting email addresses at an event like a NASCAR race.

Auto show and car show girls
Auto show models and car show girls are brand ambassadors who represent auto manufacturers or companies who make products for automobiles and participate in car shows. They know vehicles and look good talking about them!
Street teams
Street teams are a type of brand ambassador that do not need as much product knowledge. They are typically used to hand out free samples at promotional events or college campuses. Consumers do not expect them to be a direct representation of the brand.
Spokesmodels
Spokesmodels are sometimes a more targeted form of brand ambassador. Sometimes a company will hire a famous person to be the face of their brand. Spokesmodel is also another term for trade show model or promotional model.
Bikini models
Bikini models are typically used at auto shows, or boat shows to add some sex appeal and fun to a brand. They are blatantly there to attract attention for their looks and bodies. If your brand warrants a bikini model, they can be quite useful.
Beverage models
Beverage models are brand ambassadors specifically used for beverages. Alcoholic beverages and energy drinks are often associated with beverage models. They will reflect the brand and work on getting consumers to try your drink and turn them into customers.
Social Media Ambassador
Social media ambassadors use their large groups of followers on social media to promote your brand. We have models who will rave about a product, think Kim Kardashian, to their adoring followers and increase exposure to your targeted demographic.
Whatever your product type or industry, we have the brand ambassador or model for hire with the look and experience you need. Our brand ambassadors are experienced in engaging consumers and representing a brand. They are sure to leave potential customers with a positive feeling and lasting impression of your brand.
Brand ambassadors to more than communicating with clients or give away samples. Their experience and personality enable them to maintain a high energy and positive attitude during the length of your event. They are accustomed to memorizing product specifications or articulating your core message. Hire brand ambassadors to make your brand memorable and positively impact your business.
BRAND AMBASSADORS FOR HIRE
5 Ways to Help Your Brand
The goal of any brand ambassador program is to build communities around your brand. You envision a community that is larger than the brand itself and your product brings thoughts of something bigger than a simple product.
Get help – don't try and do it all yourself, hire an agency
Define your goals – identify and empower
Create an ambassador program
Track your campaigns
Reward your biggest fans
What kind of brand ambassador do you need? Often budget is the limiting factor, who wouldn't want a celebrity endorsing their brand? Experiential marketing has propelled the importance of brand ambassadors in the modern economy.
Brand ambassadors have the charisma to win your audience over and the experience to execute your event. You know what a brand ambassador is and what they do, but how do you create them for your product? First, you need to define the type of brand ambassador you need from one of these three categories.
3 Types of Brand Ambassadors
The celebrity – Celebrities are the ultimate brand ambassadors due to their preexisting followers. They are an excellent way to reach a much larger audience. Their range comes with a price as they are the most expensive to engage. Authenticity is also critical as a celebrity who's image or agenda doesn't align with your brand will not be eective.
The dedicated brand ambassador – Brand ambassadors who are hired for campaigns fall under this category. Your company makes a commitment to a particular person or group of individuals as brand advocates. They are with you for the long hall and are rewarded accordingly. The dedicated ambassador could be a model that travels around the country attending events on your behalf or represents you on their social media platforms on an ongoing basis.
The part-timer – These are the most common type of brand ambassadors. Part-time brand ambassadors, individual or groups, are hired locally for specific events. You may only hire them once but need them to learn about your product quickly and be able to engage your customers instantly. An agency is the best way to find these types of models. There are plenty of girls and guys with previous experience that they can apply to your unique requirements.

Whatever your needs are, putting a personal touch on your product and getting in front of your customers is the best way to market.
Brand ambassador rates vary because:
There are dierent types of brand ambassadors – from street teams to dedicated brand ambassadors. Each required a dierent level of expertise.
As a brand ambassador model agency, we match the model type with your requirements. It may not seem like there is a dierence to the casual observer but the experience and responsibilities vary by ambassador type.
Model responsibilities Vary – As we mentioned above, responsibilities vary among brand ambassadors.
Supply and demand – If you intend on promoting your products at a local concert or NASCAR race the odds are that your competition is doing the same and brand ambassadors will be in high demand. If you need an experienced representative, we recommend booking far in advance.
Location – larger markets pay more. Las Vegas brand ambassadors, NYC brand ambassadors, and Los Angeles brand ambassadors all command the highest pay in the country. If you participate in multi-city promotional events, plan your budgets accordingly.
How many hours are worked – brand ambassadors will typically discount their rates if they are working a large volume of hours. Agencies will often lower their rate for a high-volume time and multi-model jobs. If you only need a model for a few hours, you may want to consider a half a day as the there are minimum rates. When you sta a brand ambassador for part of a day, she is unable to work any other jobs.
Miscellaneous – Other variables that aect brand ambassador rates include the model's desire to work for your company. Models get excited working for large, well-established brands with excellent reputations, especially if they know or use your product. The day of the week and popularity of the event can also influence a model's interest.
A FEW OF OUR GLOWING REVIEWS
Average rating:
10 reviews
Mar 21, 2017
Reliable would be an understatement for TSM due to their 100% customer satisfaction rate which is higher than most of the firms I've ever dealt with in the country. For real because we have used their services for our product launches and trusted me when I tell our sales would always increase every time they showed up. They just have that touch.
Mar 21, 2017
They exceeded my expectations. Emiliya and Julia P were amazing at their booth, no complaints registered which was encouraging. No criticism from me, a job well done and congratulations to them, they have a long term client in me.
Mar 21, 2017
Totally professional and very kind even with difficult clients. Thank you very much for your professional service.
NEED A PRICE QUOTE? CONTACT US!
TSM Agency is always on the lookup for new brand ambassadors to work paying jobs. If you have years of brand ambassador experience or are wondering what the role of a brand ambassador is, fill out a brand ambassador application today!
BRAND AMBASSADORS – TSM AGENCY
BRAND AMBASSADOR TOP 10'S
10 companies successfully using
brand ambassadors
Google – campus ambassadors
Apple – yes employees can be brand ambassadors
Disney – Emissaries of Goodwill
Toyota – car show girls
Budweiser – beer girls
lululemon – athlete programs
Spotify – student brand managers
Microsoft – student partners
Facebook – campus ambassadors
Coca-Cola – beverage girls
Top 10 brand ambassador responsibilities
Engagement
Education
Product demonstration
Promote the brand through attire
Hand out samples
Distribute literature
Assist with events
Answer questions
Participate in social media
Represent the brand
Top 10 character brand ambassadors
Flo- Progressive Insurance
Gecko Lizard – Geico
Most Interesting Man in the World – Dos Equis
Clara – Where's the Beef?
Mayhem – Allstate Insurance
Gerber Baby – Gerber baby food
Doublemint Twins – Doublemint gum
Juan Valdez – Columbian Coffee
Wendy – Snapple
Mikey – Life Cereal
LOOKING TO BECOME A BRAND AMBASSADOR?
Brand ambassador job description
When a company begins a marketing campaign for a brand or product, they typically will hire someone to represent this product and market it. The brand ambassador job description varies from job to job. The brand ambassador works the streets, connecting with consumers and finding those who could be targeted for the product. Brand ambassadors are the backbone of the marketing campaign which means it is their job to know the product inside and out. They need to be able to thoroughly explain it to the consumers and answer any and all questions they have about the product. They should know so much about the product that the user would even believe the ambassador made the product them self.
Professionalism is crucial as you will be in contact with many people. You are the face of the company, and you need to be on your A-game when you are on the job acting as BA. You will be attending different events when it comes to promotions. Some jobs will require you to be dressed in a more formal attire while other jobs are more relaxed in their attire requirements. The dress code will match the event typically. No matter what type of event you are scheduled to attend or what attire you are in, professionalism is the key to your job.
The types of places you will go, and the kinds of events you will attend are as variable as the products you will represent. You'll need to be prepared for anything as this is not an office and desk job. Nor are the hours a nine-to-five banker's hours. You may work 10 hours a day and then be expected to help break down and put away equipment from an event that keeps you onsite for another four hours. Being a brand ambassador is not a job for someone who tires quickly or expects the same predictable work hours every day.
HOW DO I BECOME A BRAND AMBASSADOR?
To become a brand ambassador, you will be required to fill out an application with an agency and possess certain skills.
How to become a brand ambassador
Posess excellent verbal skills – Being able to communicate to the public and potential customers requires excellent verbal skills. You not only need to be able to speak the proper language but to be able to communicate clearly to everyone you talk to; explain who the company is, account for the product and how it will benefit them. Without good verbal skills, you cannot convey the proper message, and this causes a loss of interest in the product and ultimately the loss of sales.
Have nice photos of yourself – you will be required to upload photos of yourself. Photos don't have to be taken by a professional, but that does help. Many photographers are willing to work a trade, saving you money. Avoid cell phone selfies and make sure you have good lighting if you a friend takes your photos. The best thing to do is look at the types of images other models have posted and provide the same.
Have patience – Because businesses need brand ambassadors, the pay is good and there are flexible hours and fun jobs, many girls and guys are looking to become brand ambassadors. Brand ambassador agencies can get hundreds of applications a week. You will need to be patient and wait for opportunities to apply for a position or until the agency reaches out to you. Take a look at the top brand ambassador sites to see if you live in an area with a lot of events and to reference other models profiles.
Appeal to Your Demographic With A Promotional Brand Ambassador
When looking to hire the best promotional brand ambassadors, you need to find someone that represents the look, style, and personality you want your brand to portray.
Promotional brand ambassadors are typically well connected and know how to reach your brand's target market.
Brand Ambassadors Communicate Value
Brand ambassadors communicate the unique value of your brand and increase awareness of your products.
Brand ambassadors get customers to engage with your business by touting its quality and benefits. Picking the right brand ambassador for your business is important. You want someone who can positively convey your brand through his or her actions, voice and appearance. Promotional brand ambassadors tend to work more independently than trade show models or promotional models. It is key that they know the products, the services, the company, and the brand inside and out. Brand ambassadors are often used for beverage promotions and street team marketing.
Inrease Positive Brand Engagement
It is easy to extend your reach in multiple markets with trained local brand ambassadors.
Local brand ambassadors know the area, they know the people, and they know what the people want. They can give you specific insights into what you need to do to capture the attention of people in the targeted area better. Local brand ambassadors perform brand engagements, forming an attachment between customers and your brand. Brand engagement is complicated, but when done correctly it positively influences perceptions attitudes and behaviors of potential customers.
WORK WITH US
We'll do everything we can to make your important promotional event a success! One of our experienced account executives will review your requirements, provide a free no-obligation quote, and professional brand ambassador recommendations.
GET A QUOTE!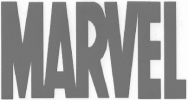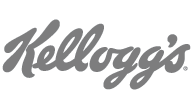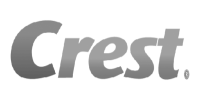 Top 12 Brand Ambassador Cities