A booth babe is a female model hired to staff a booth at a trade show. The term implies a girl who is focusing more on her physical attributes to entice customers rather than her intellect to represent a company. Booth babe is also slang for a booth girl.
Booth babes serve two purposes:
Attract attention to your exhibit due to their looks
Assist with activities and demonstrate products
In the early days of trade shows, booth babes elicited a different reaction from attendees. Businesses hired girls to dress sexily, sometimes even in bikinis, even though it had nothing to do with their offerings. They were employed purely to attract attention.
Today, companies that run trade shows have eliminated the stereotypical babe. These girls are professional, though their curves may be emphasized more than other types of promotional models. Think of them as a fun and sexy promo girls.
Let's establish that when we use the term "booth babe" we are referring to an innocent and friendly name for trade show models. This type of staff has their place depending on the event and target demographic.
WHY SHOULD YOU HIRE BOOTH BABES?
They attract Attention
females are used by companies to attract attention to their exhibit. They are are hired for their looks and personality. Booth babes are a perfect solution for events that target a young male demographic or brands that have strong female characters.
Our girls are fun and provide the energy you demand to help your products stand out at a crowded event.
They engage Prospects
Experienced booth babes will engage with your attendees and generate interest in your products. They are invaluable for helping you with the various responsibilities it takes to keep your exhibit running smoothly. Require handing out samples or inputing emails? We you covered.
Expertise That Makes A Difference
TSM Agency booth girls know how to work a crowd with a positive and fun energy that leaves a positive image with consumers. Provide an experience attendees won't forget.
Our talent has years of experience with some of the world's most recognizable brands. They know how to bring your products to life.
Our account executives and management team are some of the most experienced in the industry. This means your projects run as smoothly as possible.
Any organization that needs help staffing an exhibit booth should consider hiring additional staff.
The top 5 reasons you should hire a booth babe
• Additional staff – an extra set of hands never hurt
• Awareness – You are looking for somethign extra to gain attention
• Target Audience – your brand's demographic is primarily younger males
• Brand – your brand has a strong female character you want to make real
• Exposure – you are exhibiting at an important and large event
• Large crowds – you must have more staff to help with attendees
Booth babes or booth girls are a proven method to increase the fun factor of your exhibit or event. They help by drawing attention and interacting with your customers during the day or night of your event. Organizations that hire booth girls to generate more leads and leave a lasting impression on guests have more success than companies that don't. Gaining a competitive advantage over other exhibitors is every exhibitors' goal, especially in a crowded marketplace. Hiring staff at your promotional event from an established agency is essential to implementing a successful show.
Booth babes are essential for specific brands. Promoting at a UFC event? Have an iPhone game geared towards teenage boys? Is your brand a sexy female character? If you said yes to any of these or have a similar demographic, then these girls are the right staffing choice. Your agency will be able to provide a girl that matches your image and messaging. Just like anything in life, the more experience you are, the more money you can command. If your products require the most beautiful and experienced talent, then expect to budget accordingly. If you don't hire them, your competition surely will!
Hiring a booth babe is easy. Just contact an established staffing agency like the TSM Agency.
What information do I need to provide to receive a quote?
• Event name – this helps the agency to know
• City – where will the local agents be staffed
• Venue – where is your trade show being held
• Dates – what are the exact dates
• Hours – what are the hours
• Responsibilities – what do you expect from your work force
• Attire – will you be providing apparel or do you have specdific requirements
What we need for the day of the show
• Contact – we need to know the onsite contact person
• Booth number – this is often overlooked
• Confirmation – Confirm all information you provided
What the agency handles
• Finding your booth babes
• Contracts
• Payments
• Training
• Communication
• Great customer service
Having this information ready when you email or call the agency can save time and enable your account executive to provide a quote as quickly and accurately as possible.
TYPES OF BOTH BABES AND BOOTH GIRL JOBS
Trade show model terminology can vary. To the casual observer, there may not be any difference between a trade show model and a bilingual model. Here are the different types of convention staff and an overview of what they are.
Trade show models
Any model, male or female, that is not an employee of the company and works a trade show. Trade show models are hired for their brains and personality, as well as looks.
Event staff
A model that is hired to work an event. Typically entails working an entire event versus one exhibitor at an event. Interchangeable with the other terms.
Product demonstrators
Models hired specifically to demonstrate the functionality or benefits of a product. Product demonstrators will showcase your products and explain the advantages and features to individuals and groups.
Greeters and Crowd Gatherers
Attractive and friendly models hired with a focus on welcoming attendees or encouraging them to visit your exhibit. Greeters and crowd gatherers provide guests with an excellent first impression of your company.
Convention models
A model that is hired to work a conference. Convention model or trade show model are interchangeable. The type of model denotes they type of event they are working.
Booth babes
A slang term for female trade show models. The term booth babe often has negative connotations but is still widely used. These attractive helpers are used to being in the spotlight and are excellent as interacting with crowds.
Booth models
The term booth model is interchangeable with trade show model but denotes a model that is specifically recruited to work a trade show booth.
Interpreters
Bilingual models are great for International shows or any function where there may be a large percentage of potential customers who speak a language besides English.
Whatever term you decide to refer to your worker as, be assured that our models for hire are excellent when interacting with crowds, and providing visitors with a positive first impression of your exhibit.
Trade show models can do more than just demo products and scan badges. They have experience learning information about your offerings and will articulate essential information to visitors. They will add value and provide assistance that will positively impact your business.
Create a Buzz With Booth Babes
Our agents are able to attract and interact with customers as well as deal with higher-level aspects of working in a convention booth like collecting information and talking about your offerings.
With over 20,000 models to choose from you will be able to eortlessly find someone who personifies your image. With the TSM Agency, it is easy to find a booth girl with experience promoting in your industry.
Make Your Event a Success
Booth girls will work with your sales representatives to draw attendees to your exhibit and leave a lasting impression.
Our talent will explain basic aspects of the product or service to attendees. Many agents also pass out materials and get contact information from attendees. They catch the attention of consumers and encourage prospects to learn more about you. Team members represent you in attire that matches your message and deliver it with enthusiasm. Many of our models are experienced in sales, customer service, and marketing. We have an extensive network of talent from around the United States and Canada.
Many people don't realize that even though you are contacting a booth girl staffing agency, girls are independent contractors. Just as in any field, someone with five years experience can command a higher rate than someone with no experience. As independent contractors, girls set their rates. Not every girl will work for a given rate. The agency typically sets what they feel is a competitive price for the particular job and contacts their database of talent.
The cost to hire a booth babes varies and is based on
• Responsibilities – what do you need your representative to do? Do you only require a girl to hand out fliers and scan badges, a job virtually anyone can perform? Or, do you demand someone who is confident with sales and can represent you and talk passionately about your products or services? The more responsibilities, the higher the rate.
• Experience – How important is your trade show? More experienced talent will perform better. They can handle every situation and can often provide you with insight or tips. The greater the experience, the higher the rate.
Booth babes rates vary because:
1. There are different types of staff – particular model titles pay more. Trade show models command a higher rate than a hostess. It may seem like semantics but what we call our models indicates their responsibilities.
2. The level of responsibility varies – what do you need your trade show models to do? Memorizing information and being able to speak intelligently about your products takes more responsibility than handing out fliers on a street corner.
3. Supply and demand – the best talent work the most jobs. Cities that have more conventions have a higher demand. Good booth girls are hard to come by and are in smaller supply.
4. Location – location is important. Larger cities have a higher cost of living, and you are competing with other positions that also pay higher wages. NYC, Las Vegas & Los Angeles are some of the most expensive in the country.
5. The number of hours worked – Prices will be more competitive if there are a high volume of hours being worked. A two-hour show cannot be discounted as your staff has just lost the ability to work the entire day for only a small amount of hours.
6. Miscellaneous – factors such as individual requests, your reputation, the day of the week, and popularity of the show can all influence the rate a someone willing to work.
A FEW OF OUR GLOWING REVIEWS
[WPCR_SHOW POSTID="3925" NUM="3"]
NEED A PRICE QUOTE? CONTACT US!
We are alway on the lookout for new talent to present to our clients. Whether you have years of industry experience or want to give it a try, we recommend you fill out an application today.
Top 10 booth babe search terms
E3
SEMA
Asian
Miami Boat Show
MAGIC
Comic Con
Detroit Auto Show
Chicago Auto Show
SHOT Show
Top 10 booth babes types
Video game
Character
Bikini
Energy drink
Boat show
Booth girl
Auto
Mixed martial arts
Pool and Spa
Top 10 booth babe industries
Electronics
Sports
Video games
Boating
Auto
Beverage, non alcoholic
Beverages, alcoholic
Comic book industry
Hunting, fishing, and camping
Music
BOOTH BABES AND BOOTH GIRLS
Booth babes dressed in sexy attire will promote a fun and energetic atmosphere and connect with your consumers. Photo opportunities are a great way to connect with customers and increase the chance that your brand is spread through social media.
When deciding on how many agents to hire take two factors into account 1) your exhibit size and 2) The number of attendees. If you have the space and are working an enormous and crowded event, large teams are recommended for their own safety and to reach the maximum number of cunsumers as possible.
5 truths about good booth babes
Often college educated
Use their looks to their own advantage
Serve their purpose well
Are extremely hard working
Do convert
WORK WITH US
We'll do everything we can to make your important trade show a success! One of our experienced account executives will review your requirements, provide a free no-obligation quote.
GET A QUOTE!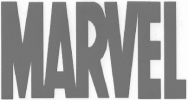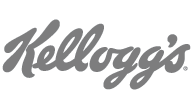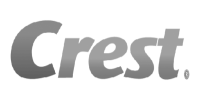 Top 12 Booth Babes & Booth Models Cities