Great companies deserve
great trade show models and promotional models.
Every year, hundreds of companies trust the TSM Agency to staff their trade show models, promotional models, and promo girls. A trade show model is hired for your trade show in order to attract traffic, answer questions, and interact with potential customers to generate leads. A promotional model is hired to drive consumer demand for company products, brands and concepts.

What is a trade show model? A trade show model is a type of promotional model that specializes in working trade shows. Responsibilities typically include engaging attendees, speaking on behalf of your company, acting as an assistant for general tasks, and representing your company to increase leads. TSM Agency and Atomic Design have relocated their corporate offices to Nashville, TN. If you are looking for Nashville SEO or Nashville web design please visit the provided links.
We have beautiful models, with the skills and experience you're looking for.
The TSM Agency will oversee every step of the model staffing process, so you don't have to.
Our talented models do their best to ensure you have a successful event every time.
Looking to hire trade show models or promotional models? The TSM Agency has national reach and established relationships that enable us to staff any job in any location. We have established relationships and loyalty from the industries finest professional promo girls.
What does this mean for you? Peace of mind, knowing you have the most reliable and experienced trade show model staff and support team in the industry. Our promotional models and spokesmodels are there for you, no matter how much assistance you require.
LEADS
Generate more leads and traffic to your location.
BRANDING
Create positive brand interactions and increase brand awareness.
ASSISTANCE
Get help with menial tasks, so you can focus on the important things.
EXPOSURE
Increase your exposure. Get help distributing materials and products.
ATTACK!
Use outgoing staff to steal market share from your competition.
IMAGE
Image is everything. Make the most of yours.
TRAINED STAFF
Experience matters. Not everyone is cut out to work a trade show.
$ SAVINGS
Save on hotel and airfare by hiring local event staff.
OUR CLIENTS AND MODELS LOVE US AS MUCH AS WE LOVE THEM.
TOP 25 STAFFING LOCATIONS
The TSM Agency has yet to find a city where we were unable to find and staff trade show models. These American and Canadian cities are our top promotional model staffing locations.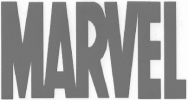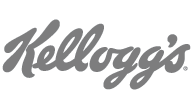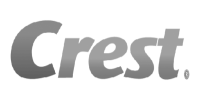 [WPCR_SHOW POSTID="37" NUM="3"]