LOOKING TO HIRE & STAFF MODELS FOR SAN DIEGO COMIC CON?
The TSM Agency San Diego is here to help you staff your booth with the most beautiful, professional, and experienced promotional models, cosplay models, and booth models in San Diego.
San Diego Comic Con
San Diego Comic Con, also known as Comic-Con International: San Diego, is a long-running event held for comic enthusiasts that date all the way back to 1970. This fun and exciting must-see event draw in crowds toppling more than 130,000 attendees from around the world. This spectacular event features everything related to modern arts including comics, hands-on workshops, awards, games, autographs, art shows, and so much more. The San Diego Comic-Con is one of the largest, most popular comic con event in the world.
San Diego Comic Con
July 20-23, 2017 with a special preview night July 19th San Diego Convention Center San Diego, California 92101
SAN DIEGO COMIC CON MODELS AND STAFF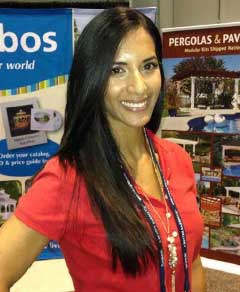 Looking for cosplay models, comic con models, booth babes, and booth staff for the San Diego Comic Con? We have models for hire!
The exceptional account execs at the TSM Agency have been successfully staffing San Diego Comic-Con exhibits for many years. With comic lovers travelling to San Diego from all over the world specifically for this extraordinary event, you do not want to make the mistake of improperly staffing your booth. You want your exhibit to stand above the rest, to attract the most traffic, and to have a positive outcome to your show. Our stunningly beautiful and experienced San Diego models and cosplay models go above and beyond to help you run a successful booth and create meaningful connections.
Hire Experienced, Professional Comic Con Models for San Diego Comic Con
Did you lose out on leads last year at San Diego Comic-Con? Did attendees walk by your booth without a second glance? Invest in our professional comic con booth babes, and you will notice a world of difference. Hiring cosplay models and comic con models for your booth will attract large volumes of traffic to your booth. They will promote your brand and product to everyone that walks by, perform stellar product demonstrations, and help you significantly increase your network connections. At the TSM Agency, we provide friendly, outgoing, and experienced spokesmodels that will ensure your booth runs smoothly, without a hitch.
About San Diego
San Diego is a popular tourist city that attracts people from all around the world. It is a fantastic choice for any convention, tradeshow, and event. If you make a choice to attend the San Diego Comic-Con yearly event, there are many fun and exciting activities you can enjoy after the show. Among the most popular San Diego attractions are the famous San Diego Zoo, the popular SeaWorld San Diego theme park, the Old Town San Diego State Historic Park, and the Sunset Cliffs Natural Park.
San Diego Comic Con Modeling Opportunities
Do you consider yourself to be an experienced cosplay model or booth babe? Currently, the TSM Agency is looking for experienced, outgoing, friendly booth staff for the San Diego Comic Con annual event. We are in search of qualified San Diego promo girls, trade show models, and cosplay models. The promo models we are looking for will have an outgoing and friendly personality, perform flawless product demonstrations, and promote brands and products in a high-energy, enthusiastic environment. If you think you have what it takes, fill out a model profile and contact us today!
San Diego Comic Con Model Staff Rates
When you hire San Deigo Comic-con models for your booth at the San Diego Comic-Con annual event, you will be choosing the most cost-effective approach to staffing your booth. Bringing your own inexperienced, amateur team will cost you leads, may not promote your brand properly, and will cost you money. Flight fees, hotel stays, meals, and other fees will be required of you when you bring your staff. If you hire local TSM Agency promo models, these costs are nonexistent. These attractive, experienced models will promote your brand in a way that will help you rake in the dough and create new connections for you and your business. Your network can expand even further if you choose our additional service that includes translator services and multi-lingual models.