LOOKING TO HIRE & STAFF MODELS FOR ISC WEST?
The TSM Agency Las Vegas can offer you a professional model, who is beautiful, energetic, and knowledgeable, the agency employs promotional booth staff­, product demo, and promotional girls.
ISC West Las Vegas
ISC West (International Security Conference West) is the most comprehensive B2B security show that brings many security professionals, retail merchandisers, and distributors in one big area for a learning and buying the competition. The event attracts many people from the security and IT industry from all parts of the globe. This show is orchestrated once a year in the bright city of Las Vegas, Nevada. ISC West is considered the biggest security shows in the whole world. It attracts security agencies, distributors, wholesale buying and a massive event that you do not want to miss out on attending in Las Vegas, Nevada.
PPAI EXPO LAS VEGAS
April 5-7 2017 Sands Expo Las Vegas, Nevada 88901
# Exhibitors: 1,097
# Attendees: 18,377
ISC WEST MODELS AND STAFF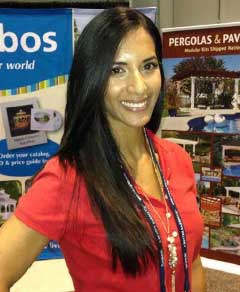 Are You wanting to Hire a Promotional Model for ISC West?
TSM Agency account executives have been helping companies by staffing the ISC West trade show for years. There are many people who will be visiting from over 84 locations across the world to explore the expo. You do not want to be distracted, and miss potential client leads because you did not have a demo or promotional model at your booth. There are hundreds of smart, elegant, intelligent, enthusiastic, and energetic promotional models in Las Vegas for the ISC West show. The models can collect valuable contacts for future clientele.
Promotional models can build the pipeline for more customers and provide up-to-date information about the product. They will attract many attendees to your booth by discussing the positive points regarding your brand. Hiring models will enable you to promote your booth and help increase your customers. The models can become a huge benefit and profit the brand. The models are highly knowledgeable and informed about the items that you want to promote at the trade show. Las Vegas spokesmodels all reside in the city. These local booth models can cut down on costs that you would normally spend for expenses and unnecessary charges. There is no need for reservations for plane schedules, hotel rooms, and food to be paid when you hire a model who is locally from Las Vegas.
Looking to Hire Promo Models for ISC West in Las Vegas
When you hire a professional booth model, you will be able to focus mainly on the attention of the crowd. Our guys and girls are professional and qualified to manage your exhibit. The model will handle clients and customers while answering significant questions from attendees. You will not have to worry about missing out on future clients because the trade show model will be there to keep up the customers entertained among everyone who is interested in the products These promotional employee models will converse with the attendees who pass by the booth. They will write down all contacts from individuals and persuade customers to your booth Our promo models are knowledgeable about the brand and can converse with a large number of attendees.
About Las Vegas
Las Vegas is one of the most exciting places for trade shows exhibits in the country. The city is large enough to house big promotional and selling events because of the excellent entertainment and activities that Vegas has to offer. This of Las Vegas is famous for tourists and visitors coming to see casinos and bright lights. There is an abundance of enjoyment and things to do when you visit the city. The town is equipped with the means to contain a large group and exceptional trade shows. If you want to visit the city and see ISC West, then you can take part in the main tourist attractions in the city. There will be plenty of events to see after the exhibit has ended.
Las Vegas Promo Modeling Opportunities
Do you think of yourself an experienced promotional show model or booth girl? TSM Agency is hiring Las Vegas trade show booth staff for ISC West. We are increasing our talent sheet of Las Vegas promotional professional models, brand ambassadors, promotional models, and product demonstrators. Our demo models are beautiful and knowledgeable about the products or items in a large convention environment. If you have what it takes to represent our clients in constructive dialogues at this outstanding show, then fill out a profile and reach out to us today.
ISC West Model Staff Rates
Hire a Las Vegas trade display model for a compelling, cost-effective option to sta­ff your booth. When you considered the savings on travel, expenses, reservations and lost work time of employees, who have no interest in working a tradeshow exhibit. With over 05,000 attendees and the median buyer spend an estimated $82,000 per trade show, the extra booth staff will make a difference. Don't forget about our translator options and bilingual models at the ISC West will gain manufacturers, retailers, and businesses coming from many different territories in the world.