LOOKING TO HIRE & STAFF MODELS FOR ASIS INTERNATIONAL
The TSM Agency Orlando can help you to sta­ff beautiful, outgoing, and experienced trade show booth staff­, product demonstrators, and promotional models.
ASIS International Orlando
The ASIS International is the largest security trade show event in the world. The show brings buyers, suppliers, retailers, wholesalers, and distributors to the security event. The promo girls at the trade show are available to attract security industries from all parts of the world. This show is organized once each year in the city of Orlando. The ASIS International is considered the greatest safety equipment supply, purchasing, and buying event in the country for this industry. You do not want to miss out on this unique and educational security experience.
ASIS International Orlando
September 12-14 2017 Orange County Convention Center Orlando, Florida
# Exhibitors: 550
# Attendees: 15,123
ASIS INTERNATIONAL MODELS AND STAFF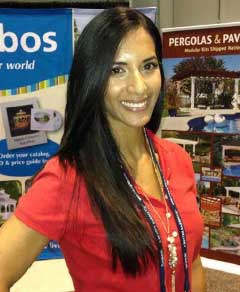 Are You Looking to Hire a Booth Model for ASIS International?
ASIS International is a great show to hire models for assistance. There are thousands of attendees who are traveling from over 86 countries to be a part of the security event. You do not want to miss out on leads because you did not have a trade show model for your booth. There are over a hundred intelligent, professional, beautiful, and energetic models available in Orlando for ASIS International. The trade show models can take down important contact information and can answer any questions that the crowd may have. Our Orlando models will attract more people to your booth by engaging them in conversation and showing off the products. The promotional models will promote your brand and help increase your business. The models can become a huge profit and benefit to your team. The product demo model is highly trained and skilled to capture the attention of the audience and draw them to your brand. The management of spokesmodels is in Orlando. The promotional models are local and can save you from expenses and unnecessary costs. There is no need for hotels, dining, and travel to be paid when you hire a professional model from Orlando.
Looking to Hire Promo Models for ASIS International in Orlando
When you hire a professional model, you will be able to focus more on the attention of the crowd. The staff Orlando models are skilled and qualified to maintain your booth and products. The models will manage clients and customers while answering questions or concerns from the attending crowd. You will not have to worry about missing a lead because the booth models will be there to keep up with the conversation and speak to everyone who is interested in your brand. The brand ambassadors will converse with people who approach your booth. They will initiate appropriate contact information from people and attract individuals to your brand. Our booth models are educated about the product and can interact with a large group of attendees at one location.
About Orlando
The city is one of the top choices for trade shows in the country. The city is a beautiful place to hold large exhibits because of the entertainment and fun that the town has to offer. This place is popular for tourists and people coming to see the sights and the beaches. There is an abundance of fun and activities to do when you reached the city of Orlando, Florida. The location is equipped with being able to hold a large crowd of people and create an excellent trade show. If you want to come to Orlando and experience the ASIS International event, then you can take part in the main attractions and beach fun associated with Orlando. There will be plenty of events after the show has ended for you to enjoy.
Orlando Promo Modeling Opportunities
Do you consider yourself an experienced trade show booth model or promo girl? TSM Agency is hiring Orlando trade show models for ASIS International. We are expanding our talent roster of Orlando for trade show models, booth models, promotional models, and demo girls. Our trade show models are outgoing and enjoy talking about products and brands in a high-energy environment. If you have what it takes to represent our clients in a fast paced and energetic environment, then fill out a model profile. Get in touch with us today.
ASIS International Model Staff Rates
Hire an Orlando promotional models for a highly cost-effective approach to employ your booth. When you consider the savings on travel, hotels, dining, and lost work time of staff, who have no interest in working a tradeshow if it weren't for the free visit to Orlando. With over 10,000 attendees and an average buyer spend of $40,500 per show, the extra booth staff will make a difference. Don't overlook our translator services and multi-lingual models as ASIS International attracts manufacturers coming from more than 58 different countries.