LOOKING TO HIRE & STAFF MODELS FOR HAI HELI-EXPO?
The TSM Agency Louisville can provide a professional sta­ff of elegant energetic, and knowledgeable trade show staff­, product model demonstrators and promotional girls.
HAI HELI-EXPO LOUISVILLE
HAI HELI-EXPO (Helicopter Association International) is the most exciting and popular show that brings a significant number of aircraft and helicopter business professionals together for one shopping and educational event. The expo attracts many attendees from helicopter and aviation industries around the globe. This show is conducted each year in Louisville, Kentucky. HAI HELI-EXPO is considered one of the best aviation events in the country. You do not want to miss this amazing trade show that will have industry leaders, students, organizers, investors, military personnel, and many other professional business attendees.
HAI HELI-EXPO LOUISVILLE
February 26- March 1, 2018 Kentucky Expedition Center Louisville, Kentucky
# Exhibitors:695
# Attendees: 13,958
HAI HELI-EXPO MODELS AND STAFF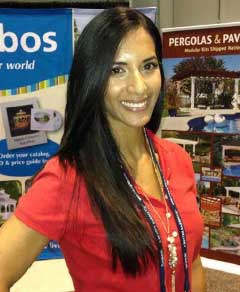 Are You Wanting to Hire a Trade Show Model for HAI HELI-EXPO?
The accountant executives of the TSM Agency have been staffing the HAI HELI-EXPO for years. There are thousands expected to show up for the event and many people who are visiting from approximately 85 territories and will be engaging in the expo. You do not want to fail at connecting to potential clients because you did not have a promotional model to watch your booth. There are many beautiful, knowledgeable, friendly and enthusiastic staff models available in Louisville for HAI HELI-Expo. The models can write down important information that clients want to leave, and the models can provide institutional knowledge regarding the product that is being promoted. Promotional models will attract a large group of attendees to your booth by talking with interested clients. Our promotional models will draw attention to your offerings and help grow your business pipeline. Promo girls can be a remarkable asset to your brand, booth, and employees. The models are extremely educated and quality trained to gain the audience of people and get them to come and browse your booth. Our talented spokesmodels are in Louisville. The models who live in town allow you to save money from unneeded costs and unwanted expenses. There is no need for reservations or accommodations to be paid for when you hire our models from Louisville to watch your booth at the HAI HELI-Expo.
Looking to Hire Promo Models for HAI HELI Expo in Louisville
When you hire models, you will be able to focus more on the attention of the attendees. The model is skilled and qualified to watch your booth. The model will manage clients and customers while answering questions or concerns from the attendees. You will not have to worry about missing a lead because the model will be there to keep up the conversation with everyone who is interested in your brand. Louisville models will converse with everyone who walks by the booth. They will write down contact information for people and attract individuals to your product. Our booth models are educated about the product and can interact with a large group of individuals.
About Louisville
The city is one of the best choices for trade shows in the United States. The city is a great area to house the massive show because of the many tourist attractions that are available for attendees to enjoy. The Louisville Convention is heavily visited because of people coming to see the history and enjoy the famous restaurants. There are many attractions and entertainment to enjoy when you come to visit Louisville. The area is equipped with being able to provide a large environment for people to attend an excellent trade show. If you are thinking about coming to the helicopter trade show of HAI HELI-Expo, then you can take part in the wonderful activities of this beautiful city. There are lots to see once you are finished with the trade show.
Louisville Promo Modeling Opportunities
Do you have the skills and qualifications to be a promotional or booth model? TSM Agency is hiring Louisville trade show models for HAI HELI-Expo We have opened our talent sheet for more Louisville promotional models, booth trade show models, professional models, and product demo girls. Our promotional models are eager, outgoing, intelligent and able to discuss the products at your booth and during the length of the show. If you have what it takes to work as a professional promotional model, then fill out a modeling profile application. Get in touch with us to see if you qualify.
HAI HELI-Expo Model Staff Rates
Hire a Louisville promotional model for a low-cost way to help your trade show exhibit. When you consider the money that you can save on unnecessary expenses such as reservations, transportation, airfare, lost business hours from bringing employees to staff your booth. When you hire a local brand ambassador, there is no extra cost or loss of finances. The event will have thousands of people joining the fun and taking advantage of the spending opportunity that aviation can provide. Hiring a model will help to manage the average spending of $80,000 at each event. The extra promotional booth staff will be helpful. If you need to hire models who provide translator services, our girls can help. HAI HELI Expo attracts distributors, companies, hobbyist, and people who are interested in helicopter and aviation technology.