LOOKING TO HIRE & STAFF MODELS FOR GLOBAL PET EXPO?
The TSM Agency Orlando can provide you a sta­ff model who is beautiful, outgoing, and experienced in trade show booth staff­, product demos, and promotional opportunities.
Global Pet Expo Orlando
The Global Pet Expo is a large exhibit that many retailers, pet owners, manufacturers, and distributors come to attend. It provides a strong supply of pet products to the market. The event attracts many business professionals across the world. The trade show for pet's products is held annually in Orlando. The Global Pet Expo is known as one of the best pet industry shows in the country. The amount of new innovative pet foods, products, and accessories is outstanding.
Global Pet Expo Orlando
March 22-24 2017 Orange County Convention Center Orlando Florida
# Exhibitors: 1,087
# Attendees: 6,107
GLOBAL PET EXPO MODELS AND STAFF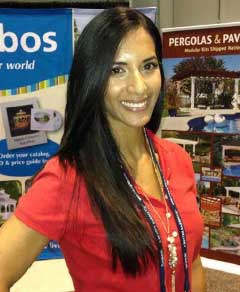 Are You Looking to Hire a Demo Model for Global Pet Expo?
We have hundreds of Orlando models to hire for the Global Pet Expo (GPE). There are thousands of individuals who will be attending and traveling from a significant number of countries across the world. You will not miss out on any sale or promotion because the trade show model will be there to help. They are intelligent, classy, and informative models who will interact with the large crowd of potential clients. They will keep track of all contacts who are wanting to speak to you.
Professional Orlando models will provide up-to-date information regarding your brand. The models will converse with the crowed and bring more clients to the booth. The skilled models are highly engaging and can handle the excessive talking that needs to be done to achieve an active promotion of your products. The models all reside locally in Orlando. It will save you from spending money on additional accommodations when the local models live near the trade show.
Looking to Hire Promo Models for Global Pet Expo in Orlando
When you hire a professional promo model, you will be able to focus more on the attention of the crowd. Our Orlando trade show models are skilled and trained to run your trade show booth. The model will manage potential clients and future customers while answering problems or concerns from the audience. You will not have to worry about missing a lead because the model will be there to keep up the conversation with everyone who is interested in your brand. These promotional models will talk with the crowd and interact with attendees who walks past your booth. They will keep a record of any client information from people and promote individuals to your product. Our booth show models are knowledgeable about the items and can handle talking with a large group of individuals.
About Orlando
The city is one of the top chosen places for trade shows in the region. The city has a warm climate which makes it an excellent option to have available for a trade show event. The city is equipped with the structures to hold large promotional shows. The city is a fun place to visit because of the entertainment that the in abundance in Orlando. The favorite Disney Resorts are in the city and can be explored while in town. Orlando is a beautiful location to enjoy and is accessible for tourists and visitors coming to see the fantastic attractions. There is an enormous amount of fun and activities to do when you visit the location. The site is equipped with being able to house big events and enjoyable trade shows. If you want to visit the city of Orlando and see The Global Pet Expo, then you can take part in resorts, sights, and amazing attractions that are in this area. There are many places to go and explore after the show is finished.
Orlando Promo Modeling Opportunities
Are you interested in becoming a professional model? Do you think you have all the right skills to be a great promotional model at trade shows? The TSM Agency wants to hire Orlando models for the Global Pet Expo. The models we need are promo girls, booth models, trade show staff, and demo models. Our qualified professional models are enthusiastic and talkative. They have no problem talking to a variety of people and brining attraction to the promo booth. If you think that you have what is needed to become a promo model, then fill out the modeling form. You can contact the company for further information.
Global Pet Expo Model Staff Rates
Hire brand ambassadors for your booth. The price is lower than what it would cost to hire an out of town staff model. The models at TSM Agency are local and from Orlando. These models do not need the extra cost of room and board, travel, and food expenses. They can be at the show in a few minutes and leave to go home after it is done. You can take all the money you make at the show and put it towards building your financial gain. There are thousands of people who come to Orlando for the trade show event. We also offer models who can translate and speak different languages. There are never any worries about language barriers with one of our professional, promotional, and translation services to help you communicate to other attendees from different regions.