LOOKING TO HIRE & STAFF MODELS FORPMA FRESH SUMMIT CONVENTION & EXPO?
The TSM Agency Orlando can assist you to employ classy, intelligent, enthusiastic product model demonstrators and promo girls.
Fresh Summit Convention & Expo Orlando
PMA Fresh Summit Convention & Expo is the most comprehensive B2B exhibit that offers a variety of buyers, sellers, and merchandisers together, for one marketing and advertising experience. The event attracts many business professionals, investors, shareholders, and farmers from around the country. This show is organized annually every year in the Orlando, Florida location. Fresh Summit Convention & Expo is considered the greatest wholesale of fruit and vegetables across the country. Many gardeners, farmers, produce distributors, and sellers will be attending this trade show.
Fresh Summit Convention & Expo Orlando
October 19-21 2017
Orange County Convention Center
Orlando, Florida
# Exhibitors: 1,208
# Attendees: 12,804
FRESH SUMMIT CONVENTION & EXPO MODELS AND STAFF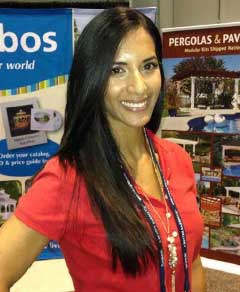 Are You Wanting to Hire a Professional Model for Fresh Summit Convection & Expo?
The TSM Agency have been staffing trades how models and promotional models for the Fresh Summit Convention & Expo for many years. The trade show attracts a lot of individuals who are coming from almost 85 countries to take part in the expo. You do not want to lose on potential leads because you did not have a professional model promote and manage your booth. Many female models are intelligent, knowledgeable, beautiful, and enthusiastic Orlando models for the fresh vegetable and fruit convention. The models will gather all the relevant contacts of potential clients for you to respond to about the brand.
Promotional models will attract as many people as they can get to your booth by providing informative product information. These promotion professional staff models will promote your item and help increase business. Brand ambassadors can become a tremendous asset and luxury to your team. The models are incredibly skilled and educated in the brand you are promoting. The models will to captivate the attendee's attention and draw them to view your booth and products. The beautiful and qualified models are local. Orlando trade show models can reduce your time and money from paying out more expenses and unnecessary charges. There are no compelling reasons to have travel and accommodation expenses to be paid when you hire a promotional model from Orlando.
Looking to Hire Promo Models for Fresh Summit Convention & Expo in Orlando
When you hire a trade show booth model, you will be able to pay attention to the needs of the clients, customers, and attendees. The trained and professional staff are skilled to be able to manage your booth. Clients. Hired models will interact with attendees while answering problems or suggestions from the crowd. You will not have to worry about missing a lead because the model will be there to keep up the conversation with everyone who is interested in your brand. These promotional models will converse with people who approach the product booth. These models will make sure you don't miss any clients who are interested in your brand. The models will take notes of personal phone numbers and email address that you can follow up on in the future. Our booth models are educated about the product and can interact with a large group of people.
About Orlando
The city of Orlando is one of the biggest locations available for trade shows in the United States. The city offers a variety of structures and sites that help contain large crowds of people because of the large exhibits that are available for display. The city is known for tourists and visitors coming to see the city attractions. There are many sights to see and building to browse when you visit Orlando. The city of Orlando is equipped with being able to hold a large group of people and host exceptional expo shows. If you are thinking about coming to Orlando and check out the Fresh Summit Convention & Expo, then you can take part in the other quality activities in the town. There will be an abundance of activities to enjoy after the expo is over.
Orlando Promo Modeling Opportunities
Are you interested in becoming an experienced professional promotional model or booth babe? TSM Agency is hiring Orlando demo models for Fresh Summit Convention & Expo. We want to increase our talented models of Orlando. The models we are looking for are trade show models, spokesmodels, and promo girls. Our product demo models are energetic and knowledgeable when talking about goods or merchandise in a large crowd or extreme environment. If you have what it takes to promote goods and services in an active and energetic environment, then fill the model application out and get in contact with our company today.
PMA Fresh Summit Convention & Expo Model Staff Rates
Hire an Orlando promo model for a low-cost approach who will manage your booth. When you consider the savings on travel, transportation, hotel rooms, dining and lost work from staff, who are not interest in assisting in a tradeshow environment if it was not for the free trip to Orlando. With over 40,000 attendees who spend an average of $82,000 per event, the extra booth staff will make a difference. Don't miss out on our translator models and bilingual speaking staff at Fresh Summit Convention & Expo. The trade show attracts manufacturers and business professionals from more than 14 different territories.